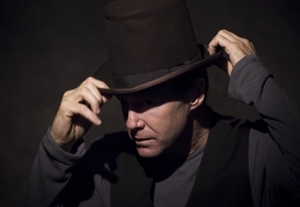 "Burning in China" is a brisk and poetic retelling of playwright Gary Moore's experiences as an English teacher in Shanghai in the run-up to the 1989 Tiananmen Square crackdown.
Moore and his wife, Susan, arrive in China nearly a year before and witness firsthand a culture in rapid transition. At first, Moore's students are hesitant to speak freely. But as the government allows them slivers of openness, the students become intoxicated by democratic ideals. Several get caught up in the excitement of it, and their lives are endangered as they start to protest.
Directed with vigor by famed cinematographer Caleb Deschanel ("The Natural"), the one-man play is actually more a portrait of an American dealing with personal turmoil and culture shock than a description of the historical events happening around him. As such, Jeff LeBeau gives an energetic and mostly convincing performance, though he goes a bit over the top at times.
Ultimately, though, the play is not satisfying, either as a personal journey or a historical one. Moore rarely delves deep enough to describe the changes within him, and the portraits of the Chinese people with whom he interacts are often too shallow and fleeting to be evocative. 
Presented by Dark Light Theater as part of the New York International Fringe Festival
at the 4th Street Theatre, 83 E. Fourth St., NYC. Aug. 17–28. Remaining performances: Thu., Aug. 26, 10:45 p.m.; Fri., Aug. 27, 7 p.m.; Sat., Aug. 28, 5:30 p.m. (866) 468-7619 or www.fringenyc.com.