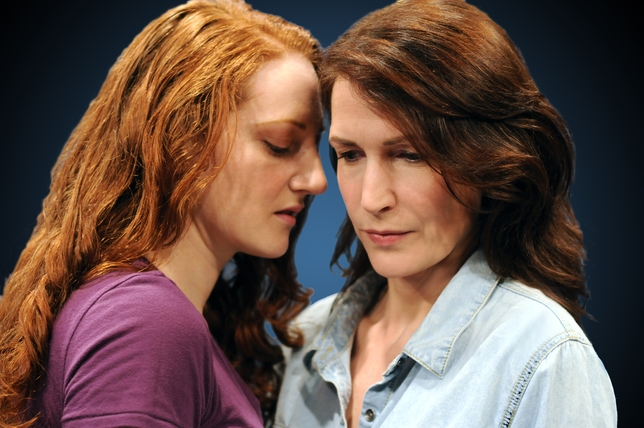 Dani Vetere's "Hadrian's Wall" really isn't about the ancient Roman fortification in northernEngland. Instead, it's a rather odd romantic-triangle drama about the hegemony of the male species with a lesbian twist.
The peremptory Ramona is a brilliant but troubled archaeologist who quit her trade 15 years earlier after being accused of stealing an artifact from a site near the wall. She is now a recluse in her apartment, with her only friend being David, her long-married-to-another-woman ex-fiancé who regularly brings her Chinese food and stays to chat. Then 20-something Amy comes bearing books from the university library and with her own agenda.
Eric Rolland and Laura Siner can't make David and Ramona's relationship ring true however hard they try. Rebecca White is appropriately fresh-faced and seductive as Amy. When Vetere ends up pinning virtually all of Ramona's considerable problems on the man in her life, well, eyeballs will roll.
Presented by Small Victories Productions as part of the New York International Fringe Festival at the Connelly Theater,220 E. Fourth St., NYC. Aug. 10–19. Remaining performances: Thu., Aug. 16, 5:15 p.m.; Sun., Aug. 19, 8:30 p.m. (866) 468-7619 or www.fringenyc.org.
Critic's Score: D