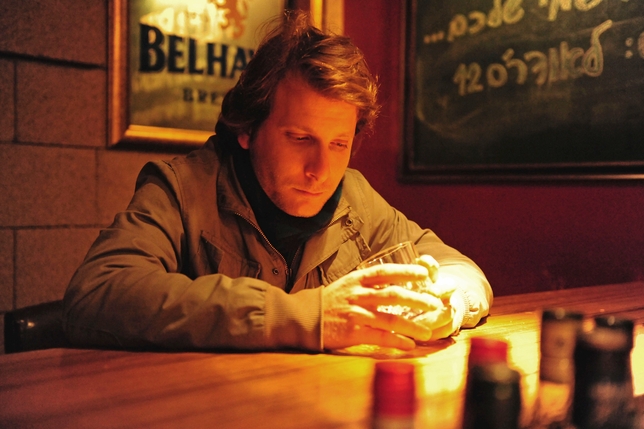 The program note for DC Moore's "Honest" invokes Occupy Wall Street and claims the monologue "reignites the fire that was set off by the 99 percent." I didn't get much of that. Mostly, I got a rueful tirade by Dave (Lavi Zytner), who wanders into a real barroom (the Huron Club) slugging Maker's Mark and merlot and parsing his grim, useless existence. Dave's a sour bureaucrat on the Strategic and Tactical Development Team, a made-up government entity staffed by shallow incompetents. He's brutally honest—to his boss, nephew, ex-girlfriend—and his candor invariably creates sadness. As he staggers through the night, getting drunker, he finally finds redemption by revisiting his nephew and telling a little white lie. Honest, it seems, isn't always good.
Zytner skillfully portrays present-day Everyman angst, and his observations on topics such as 1980s music—"so hideous it could literally make your heart stop"—are sometimes pungent. But the social-inequity commentary is pasted on—apparently Dave's brother married into money, and that's unforgivable—and the melancholy is unrelenting. Surely some playwright will make good on Moore's admirable goal of reinvigorating Occupy. "Honest" doesn't.
Presented by TheaterCan as part of the New York International Fringe Festival at the Huron Club, 15 Vandam St., NYC. Aug. 16–26. Remaining performances: Sun., Aug. 19, 12:30 p.m.; Tue., Aug. 21, 7 p.m.; Sat., Aug. 25, 4 p.m.; Sun., Aug. 26, 1 p.m. (866) 468-7619 or www.fringenyc.org.
Critic's score: C-