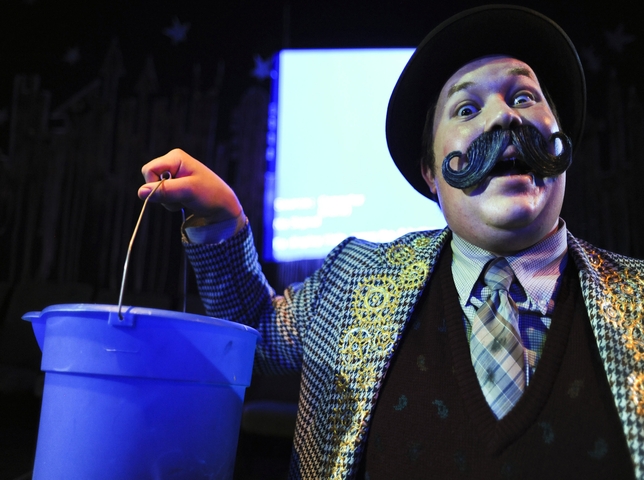 Lolcats—those silly pictures of felines that have snippets of text, often in fractured baby talk, PhotoShopped onto them—are the inspiration for LOLPERA, a frequently hysterical but exceptionally uneven two-act opera.
Much like another group of singing and dancing felines, these creatures are archetypes caught in a metaphysical play world, where the godlike Ceiling Cat battles the devilish Basement Cat. Sadly, though, the good versus evil Faustian tale that emerges in Andrew Pedroza's libretto proves to be too weighty for such "found lyrics" as "Can I has cheezburger?"
Nevertheless, composer Ellen Warkentine uses a remarkable array of styles in her impressive score. While there are portions that are too challenging for some performers, there are also beautifully sung turns from Pedroza and Dinah Steward, as Dreamer Cat and Gutter Cat, respectively. Their work, along with the juxtaposition of high and low art, manages to induce both giggles and out-and-out guffaws.
Presented by Epic Futurists as part of the New York International Fringe Festival at the Players Theatre,115 MacDougal St., NYC. Aug. 11–18. Remaining performances: Thu., Aug. 16, 3 p.m.; Fri., Aug. 17, 7:45 p.m.; Sat., Aug. 18, 1 p.m. (866) 468-7619 or www.fringenyc.org.
Critic's Score: B-