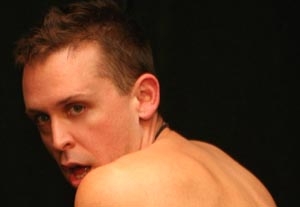 The title suggests an evening of camp, but writer-performer Joe Hutcheson has more on his mind. Original, inventive, as touching as it is funny, this 90-minute one-man show is rich, wise, and deeply human.
On a weekend vacation to Provincetown to celebrate his 33rd birthday, Hutcheson is amazed to suddenly hear a voice in his head. It belongs to one Miss Magnolia Beaumont, a debutante who died after choking on a piece of barbecued pork just as the Civil War was commencing. She has actually been in his body for a while, unable to communicate while observing with wide-eyed interest the life of a single gay man in contemporary New York City. Of course, her morals and manners are distinctly at odds with Joe's. They have one thing in common: She wasted her life in frivolous pursuits, and Joe fears he is doing the same.
The charming Hutcheson invests both roles with insightful depth while also proving adept at quick characterizations in several others. Under Cheryl King's astute direction, "Miss Magnolia Beaumont" is a wholly unexpected delight. 
Presented by Cheryl King Productions as part of the New York International Fringe Festival
at the Studio @ Cherry Lane Theatre, 38 Commerce St., NYC. Aug. 14–26. Remaining performances: Tue., Aug. 17, 9 p.m.; Fri., Aug. 20, 9:15 p.m.; Tue., Aug. 24, 5:45 p.m.; Thu., Aug. 26, 2:45 p.m. (866) 468-7619 or www.fringenyc.org.