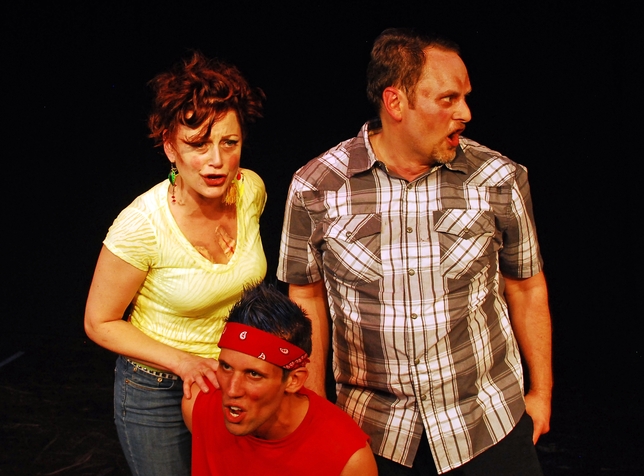 "Love Death Brains: A Pete Rydberg Musical Meme" deserves props for its amusing concept about what happens when two scientists—a well-meaning human and an equally goodhearted zombie—attempt to see if their respective species can coexist. After all, how are the undead supposed to live while interacting with their potential food supply?

But this show—from book writer–lyricist Sarah Mucek and composer Meghan Rose—derails on a number of levels, from Mucek's curious inclusion of characters that are thinly veiled re-imaginings of ones from the cartoon "Scooby-Doo" to director Pete Rydberg's staging, which lurches without any sense of tension from moment to moment.

What emerges most successfully—beyond the show's conceit—are utterly charming performances from Corianne Wilson and Stuart Mott, who play, respectively, a zombie girl and the handsome human boy who falls for her. Whenever these two are center stage, it feels as if love can indeed triumph over both death and flawed material.

Presented by Madison Performance Collective & Out!Cast Theatre as part of the New York International Fringe Festival at Players Theatre, 115 MacDougal St., NYC. Aug. 12–18. Remaining performances: Tue., Aug. 14, 4:45 p.m.; Thu., Aug. 16, 9 p.m.; Fri., Aug. 17, 5:15 p.m.; Sat., Aug. 18, 9:30 p.m. (866) 468-7619 or www.fringenyc.org.