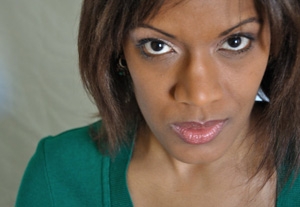 Playwright-performer Tracey Conyer Lee skillfully ricochets from standup comedy to kitchen-sink drama in her solo show "Standing Up: Bathroom Talk & Other Stuff We Learn From Dad." Playing a comedian, she alternates between sets of a club act and scenes in which she is pleading with her character's alcoholic father to get off the coach and visit his dying mother. At first the two formats don't seem to fit together, but we gradually realize that the comic's hilarious public performance is a means of expressing her anger and shame over private dysfunctions. For instance, a riotously funny routine about waiting to use a toilet during an excruciatingly long college road trip serves as a parallel to her strained relationship with her parents, who perpetually keep her waiting while they gamble and drink.
Lee also takes off on sloppy grammar, waitressing in a crookedly run Jamaican restaurant, the difference in airline service pre– and post–Sept. 11, and many other topics with stinging wit and masterful timing. Director Kevin R. Free adroitly handles the transitions from the comedy club to the father's house and keeps the two in balance.
Presented by Only40entertainment as part of the New York International Fringe Festival at the Players Theatre, 115 MacDougal St.,  NYC. Aug. 17–28. Remaining performances: Wed., Aug. 25, 5:15 p.m.; Fri., Aug. 27, 9:15 p.m.; Sat., Aug. 28, 4:45 p.m.  (866) 468-7619 or www.fringenyc.org.