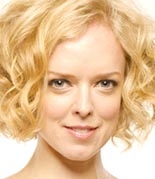 More than once at this year's 19th Annual New York Cabaret Convention, Donald Smith announced that over nearly two decades of his presenting the Mabel Mercer Foundation event, approximately 1,000 performers have appeared, first on the Town Hall stage and in recent years on the Frederick P. Rose Hall stage.
That's an impressive figure that must be documented somewhere, although a reviewer in attendance most of those years may be forgiven for wondering how the number was calculated. Many singers and musicians on one of the 19 (usually 12-16 participants) rosters have been on the other 19 rosters, so much so that — but for perhaps a dozen new additions — the 19th annual affair couldn't have looked appreciably different from the ninth. (Or, for that matter, the first.) Even if Julie Wilson and others equally anointed are counted anew every year, even if — as Smith recalls — the first years featured as many as 27 acts, that still doesn't seem to tally anywhere near 1,000.
This would all be moot — and questioning it a curmudgeonly observer's quirk — were it not also the case that by now the formula impresario Smith uses to put together the four nights (it used to be seven) is showing signs of ossification. Moreover, with a $100 top ticket price, a motivating rationale — putting a cabaret evening within the budgetary range of fans who don't have the expensive-boite wherewithal — no longer exists. There are $25 seats (in the boxes at the back of the stage), but they don't sell in great numbers, nor does marketing seem to exist to lure younger audiences who might jump at the bargain-basement price.
Yes, there were highlights. Christine Ebersole sang with a beautiful straightforwardness many note-declaimers couldn't find in themselves; Marilyn Maye conquered; Nancy Anderson, not overexposed in this environment, was sassy and serious on the 1920s and '30s material she favors; Steven Lutvak proved with his self-penned numbers that there are still chapters being added to the Great American Songbook; Tony DeSare demonstrated why he's the deserving winner of the Dick Gallagher Award; Barbara Carroll, who remains the classiest woman in cabaret, performed at her high level.
Wowing much of the audience as if she were visiting royalty, London-based first-timer Barb Jungr sang for her second song "I Got Life" (James Rado-Jerome Ragni-Galt MacDermot). Not only did she have life, but her selection called attention to what the rest of the convention lacked: much life at all. A been-there-done-that patina covered the proceedings.
I won't go into the off-pitch singing or the unattractive bellowing that dogged the Wednesday-to-Saturday enterprise. Nor will I name the not-ready-for-prime time intimate-room newcomers featured and even given unearned awards at a time when so many truly worthy younger singers are out there panting to be noticed. Oh well, the convention is no more or less than a gauge of Smith's preferences. In no way is it a complete picture of cabaret today.
This year the convention received unusual pre-opening publicity by way of a New York Times arts-and-leisure piece written by loyal advocate Stephen Holden. Looked at from one perspective, the two-page item was a terrific boost. Viewed another way, it was detrimental, because it positioned cabaret strictly as a repository of the past. Nowhere was cabaret plugged as a look into the future of up-close-and-personal entertainment, which ironically was the impression further perpetuated by Smith's once-vital, now-obsolescing project.
Presented by the Mabel Mercer Foundation
at Frederick P. Rose Hall, 33 W. 60th St., 12th floor, NYC.
Oct. 29-Nov. 1.