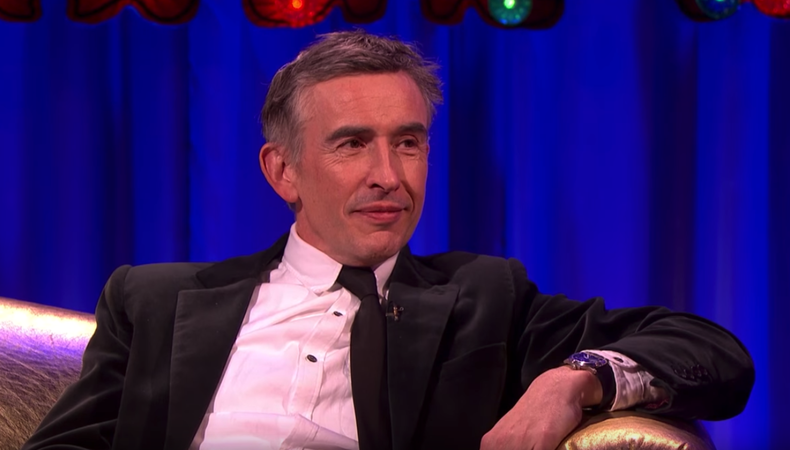 Greenlit means a project is officially a go, so all you have to do is follow these leads to stay up to date. You never know where you'll find an opportunity to land an audition!
"Untitled Michael Winterbottom Feature"
Steve Coogan and David Mitchell were last week confirmed to be starring in Michael Winterbottom's upcoming satire on Philip Green style retail magnates. Film4 is backing the project, formerly known as "Greed" and once starring Ali G and Borat creator Sacha Baron Cohen. Coogan now takes on the role of a ruthless, self-absorbed and perma-tanned millionaire who invites a mild-mannered journalist (Mitchell) to chronicle his life. However, things take a turn for the worse when a 60th birthday celebration goes horribly wrong. The project shoots this autumn on location in Greece and additional casting is underway, with casting director Sarah Crowe ("Death of Stalin") likely to be attached.
"Military Wives"
"Military Wives" is the upcoming feel-good feature based on BBC documentary series "The Choir" with Gareth Malone. The programme followed a group of military wives who formed a choir on a their base. The Military Wives choir ended up giving a sell-out performance at the Royal Albert Hall in front of the Queen on Remembrance Day in 2011 and inspiring choirs around the world. Now stars Kristin Scott Thomas and Sharon Horgan are attached to the adaptation, written by rising stars Rosanne Flynn and Rachel Tunnard ("Adult Life Skills"). Filming begins in late October with Peter Cattaneo directing. Casting director Julie Harkin is confirmed and additional casting is happening now.
"His Dark Materials"
The star-studded adaptation of Philip Pullman's "His Dark Materials" hasn't even announced a broadcast date but is already confirmed for a second season. Reportedly one of the most expensive series ever commissioned by the BBC, bosses have ordered eight more episodes from screenwriter Jack Thorne ("Harry Potter and the Cursed Child"). The first series is shooting now in Wales, led by director Tom Hooper with ongoing casting by Kahleen Crawford.
"The Elephant Man"
The BBC's new drama exploring the man behind the myth of "The Elephant Man" is gearing up to shoot later this year. It will follow Joseph Merrick, a man with severe deformities who was exhibited in Victorian freak shows, from birth to death. The new adaptation bagged Charlie Heaton ("Stranger Things") to play Merrick back in August, reigniting conversations around the exclusion of disabled actors, though the rest of the casting is ongoing. The two part drama begins filming at the end of November in Wales and on location in Cardiff. Casting director Gary Davy is attached.
Check out Backstage's London audition listings!