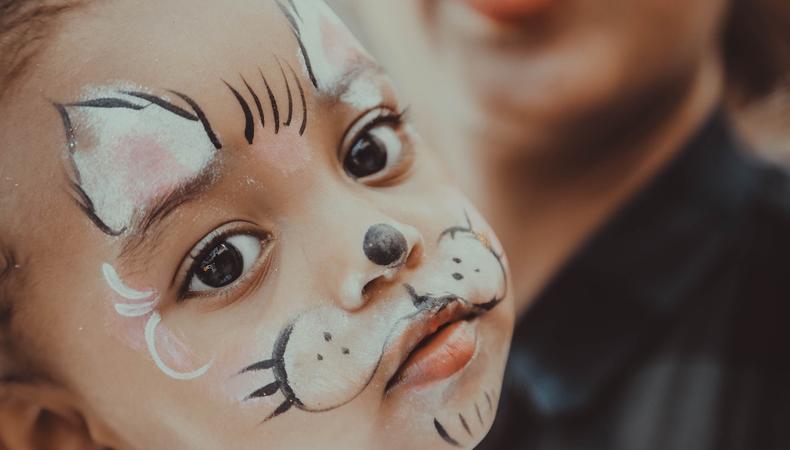 Welcome to the Business, a series that focuses on the issues that impact how actors find, do and keep their jobs. Developments in the business of acting are not always front-of-mind for time-pressed creatives, yet can have a major impact on how their careers develop. That's why we've created The Business, a series to help UK actors stay updated on the key stories that will affect the nuts and bolts of their professional lives. This week, a West End performer makes history, potentially transforming the career roadmap for parent-actors; the #YesorNo campaign gathers momentum, and Equity has something to celebrate.
Equity celebrate scrapping of tax reforms
Equity celebrated a major victory during the annual Trades Union Congress in Manchester last week when the government backed down on proposed changes to national insurance contributions (NICs). Since first mooted in 2016, the union has opposed the reforms, which would have affected a majority of Equity members and other low-income theatre workers.
Under the proposals, those earning less than £6,205 a year would have seen a fivefold increase to their voluntary NICs, a jump from £2.95 to £14.65 per week (£761 per year), or faced losing access to entitlements such as state pensions and maternity allowance. Equity welcomed the scrapping of the reforms, which it said would have made the industry "a no-go area for those from poorer backgrounds."
Their spokesperson said: "This is excellent news for Equity members and reflects the government's concern about the impact its proposals would have had on the low paid self-employed."
The reform was to be implemented this year but was put off until April 2019 before being shelved last week.
West End job share signals new career route for parents
A performer in the West End musical 42nd Street has made history by becoming the first to take a role on a job-share basis in a move that could provide a valuable precedent for actors grappling with family responsibilities.
Hailed as a "landmark moment" by campaign group Parents in Performing Arts, ensemble performer Charlene Ford returned to work last week, appearing in three out of the eight weekly shows.
Having given birth six months ago, Ford told the Stage that the show's producers had initially responded with a "flat no," but after she pressed the idea they eventually agreed for her to share the role with her former maternity cover.
Ford told the Stage: "I found myself in a situation where I am now a mum, but I also love my job. So I thought to myself: 'Why can't this happen?'" She continued: "So many performers of my age still want to do the career they love. When you become a mum you don't lose that or who you are. I feel this has just made me more determined to continue my career."
Ford hopes job shares can become the norm across the West End, even for leading roles, saying: "Things need to keep moving in this direction and hopefully they can." 42nd Street co-star Ashley Day said he "couldn't be more proud of this superwoman of a best friend," and PIPA co-founder Cassie Raine told the Stage: "This is a landmark moment for the theatre industry. It is a great sign of progress that a performer is empowered to negotiate for a solution that enables her to continue working while raising a family."
Big names in commercial theatre sign up to #YesOrNo campaign
Some of the best-known producers in commercial theatre, including Cameron Mackintosh and Sonia Friedman, have pledged to give every actor that auditions for their productions a "yes or no" response.
Broad support for contacting all actors after they audition for a role comes just weeks after the National Theatre and Manchester's Royal Exchange became the first national institutions to commit, following actor and campaigner Danny Lee Wynter's launch of the #YesOrNo initiative on social media. Alastair Coomer, the NT's new head of casting, announced a revised casting policy in August and added his name to the growing list of casting directors pledging their support to the campaign. Other figures from commercial theatre now committing to #YesOrNo include the Ambassador Theatre Group and Nimas Theatre's co-owner, Nica Burns.
Last week, the Stage approached a range of commercial producers and casting directors for their views on the issue, hearing that Nica Burns was "surprised a campaign was needed," before adding: "Of course, actors should be told whether they have a part or not once casting is completed." Paul Wooller, head of casting for Cameron Mackintosh, told the Stage: "Although their casting department may not always be able to provide a quick response," the company would at least be giving a definitive answer. Sonia Friedman Productions said the company "works with many casting directors across a range of productions" but will ensure that every performer is informed of the result of their audition whatever the outcome.
ATG is not currently casting, but their executive producer told the Stage the company had been following the #YesOrNo initiative closely and are "very supportive of anything that makes the audition process as easy as possible on actors." Andrew Lloyd Webber's dedicated casting director David Grindrod told the paper that he would "endeavour" to give actors a response via their agent, but he was unable to commit to giving all auditionees a yes or no response.

Wynter welcomed commercial producers who made the commitment to his campaign, saying: "Their pledge helps set the bar for what has long been an industry wrong, an inaction performers have had to capitulate and accept for fear of biting the hand that feeds them."
Artists of Colour development fund launched
Three of Britain's most important producing theatres have launched a new artist development fund for artists of colour. Named in memory of the author of the first-ever government inquiry into diversity in UK culture, the Naseem Khan Commissions will see three lots of seed funding given to theatre-makers or companies led by a majority of people of colour. Bristol Old Vic Ferment, Leicester Curve and the Lowry in Salford have joined forces to offer the commissions, which also include residencies, support from artist networks and spots at the theatres' scratch nights. Applications close on 28 September.
Read more here.