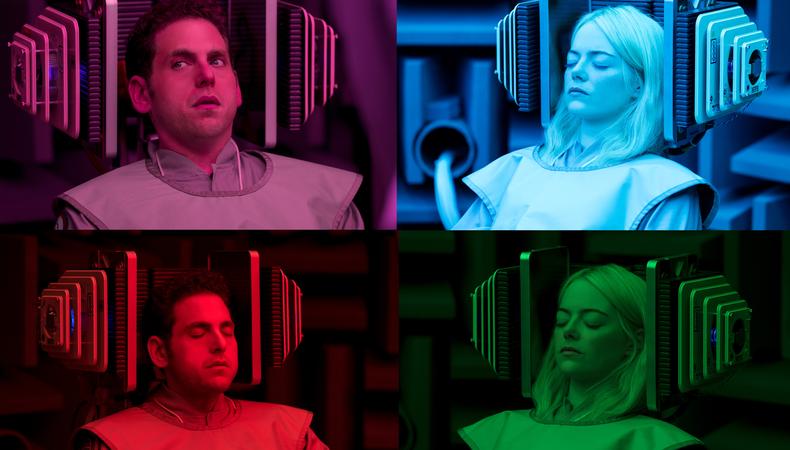 Hello, and welcome back to Week in Review, our roundup of industry-wide news. From stage to screens big and small, we've got you covered. It's everything you need to know and all you can't afford to miss.
Good news for actors as Netflix ramps up UK commitment
Netflix is house-hunting for a permanent UK production base as a surge in demand for studio space threatens to slow down their shooting schedule. The company has an almighty £6.1 billion budget to spend on shooting original features and series annually, a portion of which is being spent on around 40 British productions this year. It has become a priority for Netflix to secure a British studio base to ensure the slate of UK-based productions continue to film without delays.
An industry source told the Guardian: "Netflix is one of the few businesses with enough of a guaranteed slate that means securing their own space to make productions makes sense." The streaming giant has commented in the past that they would "like to be able to produce more in the UK. However, we are limited by the lack of available space."
Such is the shortage of filming space in the UK that a series of pop-up studios have emerged to plug the gap in supply. These include a ex-military base in Yorkshire where ITV's Victoria is filmed, and a former carpet warehouse in north London that became the production base for fellow ITV production Mr Selfridge.
The Guardian reports that the UK could have missed out on up to £2.8 billion in spending as films head overseas to shoot due to booked-up British studios. Netflix's plans are great news for actors and workers across the screen industry: the commitment to shoot in the UK bolsters a film industry uncertain of what leaving the EU could mean for European co-productions and financing of British film.
Union calls for "progressive" overhaul of West End
Equity threw down a gauntlet in theatreland last week, calling for bosses to agree to a major overhaul of working conditions by enabling job-shares and setting stricter conditions around rehearsals. In what Equity calls a much-needed "progressive change," the union claims the proposals will make work more feasible for West End performers with families and caring responsibilities.
Ideas to be discussed include a six percent increase on minimum rates of pay, a ban on Sunday rehearsals, and a limiting of initial rehearsal periods to weekdays. Also up for consideration are job-shares and flexible working, and improved conditions for cover performers and understudies.
Equity's West End organiser Emmanuel de Lange described the proposals as "ambitious, forward-looking improvements to the working conditions of our members."
He said: "Our members have told us that they want to see increases in minimum pay and pension contributions, a five-day working week where possible, and a fairer system for rewarding covers and ensemble members, as well as raising stage management [pay] and ensuring buyout contracts are properly used." De Lange added that the agreement is "likely to set terms for several years into the future."
The demands for improved pay and conditions are based on the results of a survey carried out by Equity on members in the West End. Conducted earlier this year, the reports led the union to form a West End working party, including Equity president Maureen Beattie and performer Summer Strallen. SOLT and Equity will meet to discuss the proposals ahead of the current joint agreement expiring in April next year.
Screen production news
The director for Bond 25 was named last week as Cary Fukunaga, replacing Danny Boyle who walked from the production less than a month ago. Filming is to begin at Pinewood Studios in March 2019, with the production aiming for a February 2020 release date - just three months later than originally scheduled.
Best known for new show Maniac, HBO's True Detective, and war drama Beasts of No Nation, Fukunaga is described by Variety as a "risky choice," signalling that producers still intend to shake up the franchise. The Bond team said on Twitter: "We are delighted to be working with Cary. His versatility and innovation make him an excellent choice for our next James Bond adventure." Producers Michael G Wilson and Barbara Broccoli are reported to have been considering numerous directors after Boyle dropped out in August over "creative differences," said to revolve around Boyle and Trainspotting writer John Hodge's script. Veteran Bond screenwriters Neal Purvis and Robert Wade are confirmed to be back on board for the latest instalment in the franchise, as is Casino Royale casting director Debbie McWilliams.
Filming is to begin at Pinewood Studios in March 2019, with the production aiming for a February 2020 release date - just three months later than originally scheduled.
Stage production news
Gillian Anderson and Lily James are to feature in a new West End stage adaptation by Ivo van Hove of the 1950 hit movie All About Eve. The music is by PJ Harvey, and the cast also includes Monica Dolan, Sheila Reid and Rhashan Stone.
The film, based on Mary Orr's original play The Wisdom of Eve, is a Hollywood satire that examines jealousy and ambition. Nominated for 14 Oscars, it held the record for the most nominations ever until it was tied by Titanic in 1997 and La La Land in 2017. Anderson plays Margo, a titan of the silver screen, who is pursued by Eve (James), her biggest fan. All About Eve opens in February 2019.
Read more here.
Old Vic artistic director Matthew Warchus told The Stage the first production of new musical Sylvia is a "triumph over adversity," saying that audience reception has been "more positive" than anything he has staged during his tenure.
Cast illness and production issues resulted in the Old Vic cancelling the press night for Sylvia, with the cast performing a stripped-down version for audiences. Warchus said things had "worked out amazingly well, despite obstacles" faced. Booked to open on 11 September, the hip-hop musical was initially commissioned as a dance theatre piece, but has evolved into a sung-through musical as development of the show continued. Starring Beverley Knight and exploring the life of suffragette Sylvia Pankhurst, the musical finished on Saturday but couldn't shake critical comparisons to US musical Hamilton, currently in the West End.
Read more here.
The Almeida announced their new season, led by Simon Russell Beale in Joe Hill-Gibbins' production of Richard II from 10 December. Artistic director Rupert Goold will direct new play Shipwreck from Anne Washburn (Mr Burns). The "nightmarish comedy" aims to "wrestle with what Trump is, both politically and existentially" and runs from 11 February. Goold will also direct the world premiere of David Farr's adaptation of The Hunt, based on the 2012 Danish film starring Mads Mikkelsen. Running in June, it tells the story of a man wrongly accused of paedophilia. Rebecca Frecknall directs a version of Chekhov's Three Sisters by Cordelia Lynn, starring Patsy Ferran and Pearl Chanda, opening in April. The season wraps up with Mike Bartlett's adaptation of Vassa Zheleznova by Maxim Gorky, directed by Tinuke Craig and opening in October. Casting is ongoing.
Read more here.
Check out Backstage's London audition listings!