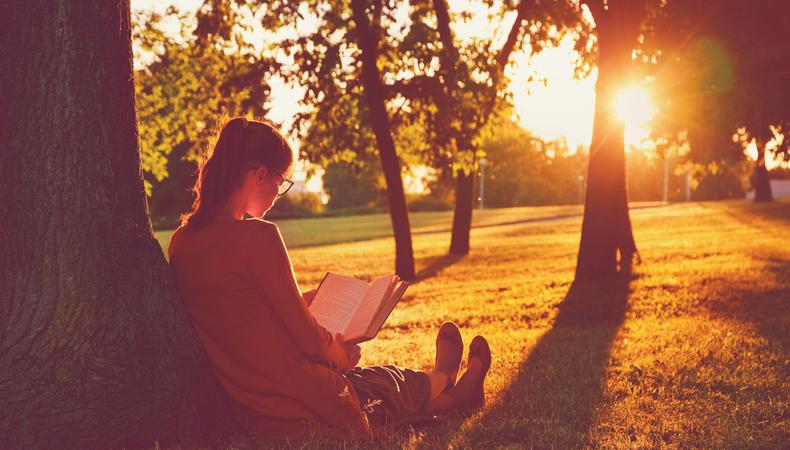 There is no single book for actors that contains all the secrets, the "key to acting" or "everything you need to know" and I am deeply suspicious of anything that claims to. Books, like their authors, disagree with each other. They spar and tumble in a never-ending brawl, trying to be crowned definitive by beating on and discrediting their opponents.
Actors should take note of those authors that discuss rather than dictate. Those that express humility and modesty instead of making promises they inevitably cannot keep. Here's our pick of technique books for actors by authors with all the credentials and none of the bluster. They were chosen based on what I learnt as a director here in the U.K. and trusted recommendations from friends. Though each of these contains valuable advice and wisdom do remember that what works for one won't work for all but. In no particular order:
"The Actor and the Target" by Declan Donnellan
In five words: Revolutionary, difficult but worth it.
Declan Donnellan and Nick Ormerod founded London's ever-inventive Cheek By Jowl theatre company in 1981 and have been radically reimagining Shakespeare and the classical repertoire ever since. Donnellan's work has taken him across Europe, from residencies at The Barbican and National Theatre to working in Russian and French. Though you wouldn't know it from the composed style and thoughtful tone of the book, Donnellan is a giant of theatre. Respected across the world, this book put into words his revolutionary practice and process. It's been updated several times since the first publication, each time Donnellan adds to and revises his 'target' approach. It is a mainstay on drama school reading lists and, though the specifics of the process can be difficult to grasp on first reading, it's a book that many actors return to again and again.
Alan Rickman has said, " 'The Actor and the Target' comes from the heart of [Donnellan's] own experience. Fear, generalising and other actor's blocks are dismembered lethally and with infectious relish."
"Brilliantly direct, the 'target' equips the actor with keys to unlock the fears and flab of acting," says Joseph Fiennes. "Declan's insightful voice guides us to the heart of the process; exhilarating to read and more importantly to put into practice."
"In-depth Acting" by Dee Cannon
In five words: Stanislavski and co. made accessible.
The most accessible introduction to and decoding of the Stanislavski technique, this guide by former RADA acting teacher Dee Cannon does what it says on the tin. It goes straight to the heart of character building and performance in a hands-on and readable way. If you feel like you've had enough of text, subtext, actions, and objectives then this is probably the book for you. Dispensing with the tired lessons of other method books, Cannon revitalises the system and gives it new relevance through contemporary examples and imaginative exercises. Equally, it's a comprehensive introduction for aspiring actors and those who want to acquire the formal language of the rehearsal room.
"Different Every Night" by Mike Alfreds
In five words: It's all in the title.
An acclaimed director and drama school teacher, and lauded by Sir Ian McKellan as one of the top directors in the U.K., Alfreds' approach to acting and stagecraft is built for theatre but also contains ideas and practice applicable for screen work. Built from a lifetime of making theatre that is responsive and unpredictable, Alfreds' book is a guide for how come alive as an actor. For those who find Stanislavski a little dry and lifeless this how-to from rehearsal to final performance should blow the cobwebs out. It's a playful and passionate book that will make you think again about how to make theatre.
The legendary Mark Rylance has said, "If I was allowed to train again to be an actor, but I was only allowed one teacher, it would have to be Mike Alfreds. To me he is a genius when it comes to acting and storytelling."
"Speaking the Speech" by Giles Block
In five words: Comprehensive but undaunting de dum.
Master of the Words at Shakespeare's Globe isn't a title that comes without a huge amount of responsibility and hard work. Block has been running one on one sessions with the casts on every production since 1999, offering tips, advice, and pointers in the gentlest way possible. He must be the only person in the world who has continuously worked on Shakespeare in performance for that long and, if you think about such things, he's actually spent much more time on Shakespeare's plays than the bard himself. The genius of this book is that it approaches acting Shakespeare from behind, asking important questions and exploring all possible answers. Rather than swamping the actor with technical advice, systems, and methods, it hands over the skills and confidence to understand verse and prose for yourself. Vital for those approaching Shakespeare and other Early Modern plays, just as useful for interrogating modern authors, the book has as much for the trained and experienced actor as the green one.
Check out Backstage's London audition listings!