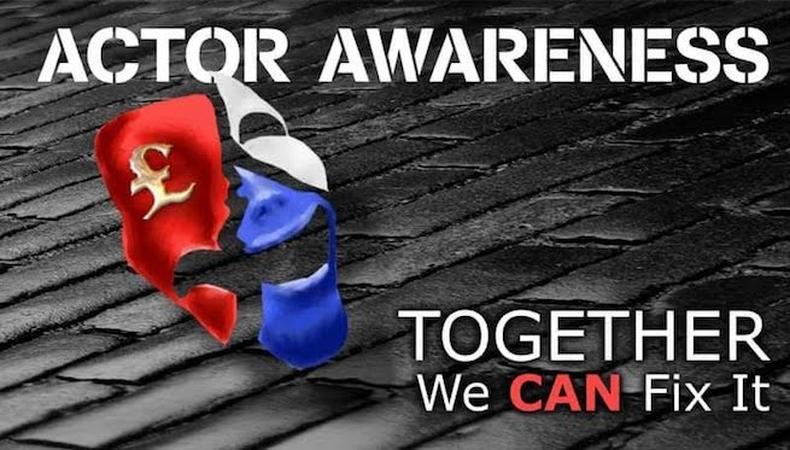 When Tom Stocks earned a place at East 15 Acting School, he thought it would the entry point to a long, successful career as an actor. But after realizing how much it cost, he decided to defer for a year to get a job and save money. After months of work, countless unanswered letters to private sponsors, another deferral, and the realization that the steep repayment plan a government loan would require wasn't feasible, it was clear that the school (and the benefits and legs-up it offered students in an uber-competitive industry) would not be part of his reality.
Unfortunately, Stocks is not alone. And in the last 10 years, the divide between actors who can afford expensive schooling and training and those that can't has grown exponentially. What's more, British film, TV, and theatre seem to favor these stories as well with recent hits like "Downton Abbey" and "The Night Manager", pushing lower- and middle-class stories—those experienced by the majority of the population—to the fringes.
So he decided to do something about it, founding Actor Awareness, a campaign for diversity and representation in the industry. Stocks chatted with Backstage about what he hopes British actors can gain from his experience and Actor Awareness, as well as his advice to anyone who can't afford the high price of drama school.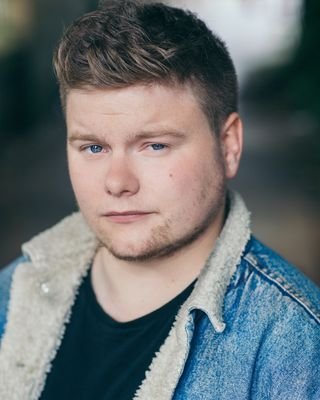 Tell us a little about what you do.
I'm an actor, writer, producer, and founder of Actor Awareness
What is Actor Awareness?
Actor Awareness is a company that fights for equality, diversity, and working-class talent in the arts.
Why did you found Actor Awareness?
I founded [Actor Awareness because, a few years ago, I got into drama school twice but simply just couldn't afford to go. I was angry at the fact that I couldn't follow my dream because of the barrier of my financial background. After doing my research, I realized that if you didn't go to drama school, there are limited alternative paths into the industry, [and] that there were thousands of people in the same boat. So I set up Actor Awareness to become a platform and a community for actors, writers, and directors to showcase their work.
Since then, Actor Awareness has been established for three years. The campaign has rapidly gathered support from all corners of the industry; the response has been overwhelming. Reports of our work have been in "The Guardian", "The Stage", ITV News, BBC Radio, Sky News, and more. The campaign has grown from strength to strength over the past year, with us forming a partnership with Spotlight. We have also collaborated with a company called Inside Film, where we are featured in a documentary, "The Acting Class", about barriers working-class talent faces in the arts. It has received an amazing response, and [has been] called "the most important British documentary of the year".
What are some of the main tenets of Actor Awareness?
We believe in giving opportunity no matter your background, which is why we set up our scratch nights. For two years now, Actor Awareness has been presenting new writing nights with set themes tackling a wide spectrum of issues covering equality and diversity. This includes class, race, gender, mental health, LGBT, and more. This ensures a wide range of topics are discussed and we are sourcing important, topical, socially relevant stories. When selecting the scripts, we source plays that don't stereotype or discriminate, allowing artists to break away from stereotypical roles and castings.
We pay the creatives involved [at these scratch nights] Equity Minimum, [which] is very rare on the fringe circuit. We also only advertise our casting calls via social media, [creating] a more accessible route into the industry, and we often give people their first credits. We are keen for new talent emerging in the industry to not be excluded due to financial constraints with opportunities such as this.
Actor Awareness also plays a strategic and crucial role in supporting, guiding, and mentoring artists with their work. As a result of these scratch nights, Actor Awareness has helped support many new pieces of work—extended from the original 15-minutes to full-length productions—which have gone on to perform in the professional sector.
READ: 6 Reasons UK Actors Need a Scratch Night
What advice do you have for an aspiring actor who comes from a working-class background? Are there any steps he/she can take to have a successful career without the expensive schooling others may be getting?
I think getting strong headshots and a showreel is a must when starting out. You can source affordable companies who give high quality if you dig around a little bit. I think building connections is essential going forward in your career, [since] going through drama school [helps] you build such an array of connections with classmates, teachers, and industry professionals. That is why you must do the same. Social media is a wonderful way to do it and it's free! Go and watch shows on the cheap and wait around in the bar after—you never know who you're going to meet. Creating your own work is a must. Get yourself seen, get a group of friends together, do some writing or script readings. Film yourselves on your phones, then put it on social media, or get a cheap theatre space and put on a show. It's all about thinking outside the box.
Why do you think it's important to have cross-class and cross-cultural representatives in the arts?
The arts MUST represent everyone and be inclusive, not exclusive. It's essential we have stories and people from all backgrounds because we are in danger of only having a one-dimensional view on society. When we only have middle-class stories, actors, writers, directors, etc., with shows like "Downton" and "The Crown", the other side of society is not being represented. If the stories of working class people are being told, it's on reality TV, which is a complete misrepresentation. There are a few things out there like "I Daniel Blake", "This Is England"—but there is not enough.
Theatre, TV, and film need to be more relatable for the everyday person. Stop doing constant remakes and reboots, take a risk and put on [something] new that's not about kings, queens, or superheroes. We all like to be entertained and forget about real life sometimes, but where are the gritty, raw stories of society? We just need a more balanced arts schedule.
What kind of community are you hoping to build through Actor Awareness?
We are trying to build a community where it's safe to showcase new work that we put in front of industry professionals. A community for people to come to our events, meet like-minded people you can share ideas with and network. A community that becomes one voice and [leads to] change to the industry.
What's one thing you wish everyone knew about trying to break into the industry without a lot of money in your corner?
That it's not impossible to break through the class ceiling. Yes, it is a lot harder, but you must stay positive and not fall at the first hurdles. We have to go the long way around, not the drama school shortcut, but you can break into the industry. It's a daunting prospect coming into the arts with no money behind you and your parents saying to go get a proper job. So surround yourself with positive friends who tell you "yes you can", not "no you can't". People who will collaborate with you and create your own work. Sit down together, read, write, act, and support each other.
It's so easy for this industry to turn you into a competitive monster where you try to jeopardize other people's careers if it benefits your own. What you should be doing is asking, "How can I help?" rather than, "How can I beat you?" You never know when that person will come back to help you further along the line.
Get all of your acting questions answered by peers and experts on the Backstage Community forums!