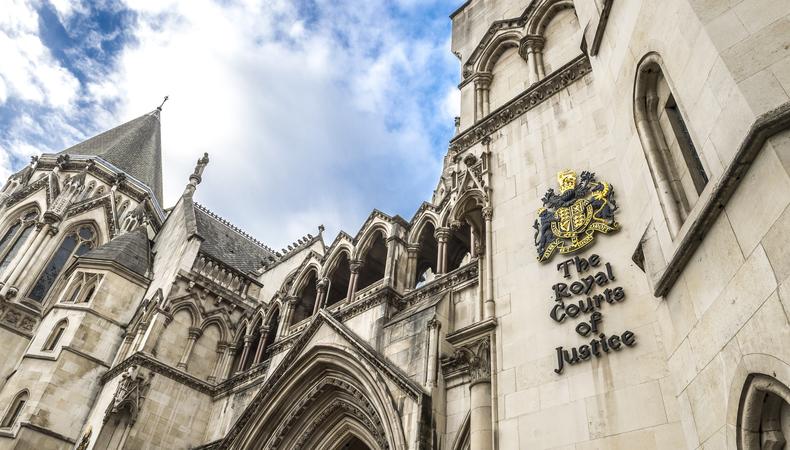 Developments in the business of acting are not always front-of-mind for time-pressed creatives, yet can have a major impact on how their careers develop. That's why we've created The Business, a series to help UK actors and performers stay updated on the key stories that will affect the nuts and bolts of their professional lives. This week, an actor launches a legal challenge against Universal Credit, The Stage 100 honours unions and campaign groups, and Screen lays out the key questions facing the film industry in 2019.
Actor launches legal challenge against Universal Credit
A freelance actor and director is taking her claim that the government's Universal Credit scheme penalises self-employed people to the High Court.
Charmaine Parkin claims the minimum income floor (MIF) in the controversial benefits scheme has left her worse off than if she were unemployed. Working with Equity and solicitors, Parkin is now launching legal action against the Universal Credit scheme which assumes a monthly income from self-employed claimants equal to the national minimum wage, even if the claimant has not worked.
According to solicitors at Leigh Day, Parkin earned £96 one month but was treated as if her earnings amounted to £788.26, with her Universal Credit payment reduced by £375.64. In some months, Parkin reportedly had no earnings but the minimum income floor was still applied. Parkin said: "Working in the theatre has always been my passion and it is what I am trained to do, but the nature of the work means that my earnings can vary a lot from month to month.
"I thought the Universal Credit system would help with this and allow me to top-up my income in the months when my earnings were lower...I thought Universal Credit could give me financial stability, help me to budget and settle in. I was very wrong."
After sending a letter to the Secretary of State and receiving a reply that was "unsatisfactory," Parkin and solicitors working on her behalf are now seeking to challenge what they claim is an "irrational" system. In a statement, Parkin's solicitors said that the actor would be entitled to around £400 more in benefits each month if she chose not to work. Parkin added that the system "has left me seriously considering giving up my work in the theatre" and that the process had caused "a great deal of stress and anxiety."
Equity is supporting the challenge and has stressed that Parkin's example "is by no means the worst." They added: "We have been lobbying for years along with other unions and organisations to have the MIF abolished. Solicitors will be issuing a claim in court in the coming weeks. If a judge accepts it, the actor would be granted a full High Court hearing later this year.
Unions and campaign groups make Stage's top list
Equity's new president, Maureen Beattie, has joined a host of individuals and organisations recognised in The Stage 100 for their contribution to improving the industry.
Reflecting the 100 most influential people working in theatre and performing arts, the list highlights actors, creatives and producers from across disciplines and is published annually. Taking account of activities in the last 12 months as well as continuous achievements, the 2019 list features many of the leaders of charities and organisations working to better represent the interests of actors.
The Stage's own analysis of the list stated that from 2018 the paper aimed to recognise "a different type of influence" from the ability to put on shows. Instead, the list reflected "the ability to change the working conditions of the British theatre workforce." In the wake of harassment allegations against top figures across the industry, Vicky Featherstone topped 2018's list. According to The Stage, the artistic director of the Royal Court had a central role "in instigating crucial conversations that called out abuse and challenged historic, unhelpful power structures in theatre."
This year the paper has "again embraced a broad interpretation of influence," naming an architect the most influential person in British theatre. Elsewhere in the list are figures who have fought alongside Equity's Maureen Beattie for the rights of performers, including Cassie Raine and Anna Ehnold-Danailov of campaign group Parents and Carers in Performing Arts. Those working to increase diversity and participation across the industry were also recognised, including Jenny Sealey of the disability-led Graeae theatre company, Dawn Walton of black-led Eclipse theatre company, Michele Taylor of disability integration organisation Ramps on the Moon and David Mumeni of Open Door.
Last on the list was actor Charlene Ford, a performer in 42nd Street and a parent, who made history last year by pushing for the first job-share role in the West End. Critic and associate editor of The Stage Lyn Gardner wrote: "This year's list reminds that only constant creative reinvention will ensure an industry that is relevant and reflective of the wider world, that real change seldom starts at the top, and it is often those nearer the bottom who are doing most to shape theatre's future."
In Brief
Award to help artist to 'inaccessible' Fringe festival
COMMON, a group that champions socio-economic diversity in theatre, is running an initiative to support the work of artists taking work to the Edinburgh Festival Fringe. Calling the festival both a "unique opportunity" for showcasing and network-building, and an "increasingly inaccessible platform for many artists," their COMMON Award will support one artist from a disadvantaged background to take their work to Edinburgh. The only opportunity of its kind, it includes a cash investment and a slot as part of The Pleasance Fringe programme and a guaranteed London transfer. Applications for the COMMON Award are open until 28 January.
Read more here.
Key questions for UK film industry in 2019
After The Guardian's chief film reviewer Peter Bradshaw claimed that 2018 belonged to Netflix, Netflix, Netflix, Netflix, Screen began 2019 by asking the five key questions affecting the UK film industry: how Brexit will impact the sector, the effects of an ongoing shake-up of distribution caused by the increasing power of large US studios, the UK bettering offerings for key film festivals like Cannes, the expanding role of Netflix and other streamers, and whether or not the British film industry can sustain 2018's boosted box office income.
Read more here.