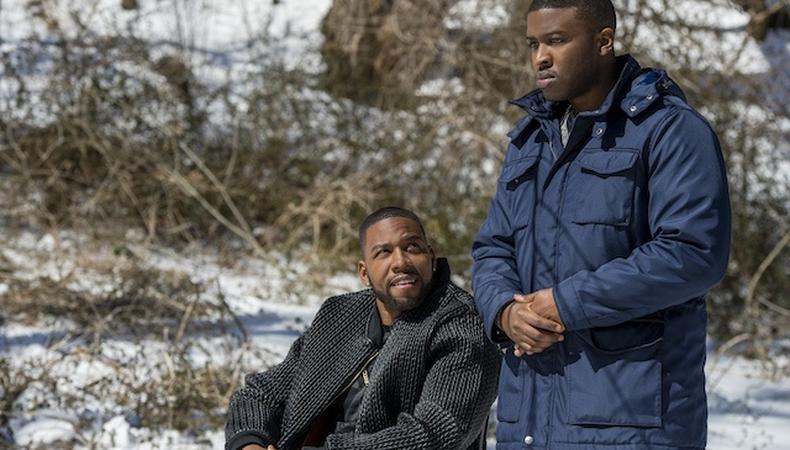 Faith, and working on my craft tirelessly is how I got my start in this industry. I had received a degree in business and marketing at university, so I couldn't afford to go to an accredited drama school. The school I attended twice weekly, now known as the prestigious Identity Drama School of Acting, was able to hone my craft in a way that could rival any full-time drama school. I then spent the bulk of my career to date on stage, and I'm so grateful for that. What theater does for the actor is what intense physical training does for an athlete. From the gruelling rehearsal process to the moment you're on stage in front of an audience, you are forced to eat, drink, and sleep your character. You are at the mercy of the stage and the audience. There is no "cut" or "let's do another take." I find nothing more thrilling. The stage stretched my ability in ways I couldn't have imagined. I was able to find a new way of saying and getting my point across every night. A new way of feeling a certain emotion, want, need. It was understanding that no matter what, being able to work on my craft would get me ready to grab the opportunities that came my way.
READ: How to Audition for Netflix
Then came the opportunity to play Shakespeare's titular role of "Othello" at a small makeshift theater in South London. I was getting paid £200 a month for a six-day week of rehearsals and eight shows. I slept on my cousin's sofa and cycled to and from the theater because I couldn't afford transport. Sometimes I would go hungry, but my hunger to become the best actor I could be fed me in other ways.
After three months of leaving my blood sweat and tears on the stage, I learned the ins and outs of the play and myself. My agents got to see the results of my sacrifices and hard work, and were tellingly impressed. I remember telling them, "When I'm older, by the grace of God, I hope to play this role on the famous Olivier Theatre's stage at the National Theatre." A month after my run ended, I got a call from my agent saying the National Theatre wants you to be the understudy for Adrien Lester. At 23, I became the youngest ever actor in the U.K. to play Othello in a major production.
After an extensive run of "Othello" and other major theater productions, I felt that I needed to expand my horizons. I put myself on a "stage ban"—I would only take TV and film auditions. This was one of the hardest things I could have done at the time, because theater had become my bread and butter. My agents said it would be quiet for a while, but fortunately they shared the vision. Film and TV auditions came very few and far between. After a while, slowly but surely, the auditions picked up, and so did my understanding of audition technique and being able to internalize for the screen. Then the jobs started to come through. I would see myself on screen and look at where I needed to improve. Over time, I was ready to tackle work Stateside. The opportunity for Netflix's "Seven Seconds" came and the rest is history. To this day I still work on my craft. I read scripts, watch theater, film, and TV shows constantly. But mostly, I try to grasp a better understanding of myself and other people in this world. The learning never stops.
Zackary Momoh stars in Netflix's "Seven Seconds" with Regina King and Raúl Castillo as Seth Butler, a former gang member turned veteran who returns from Afghanistan to find his nephew in the hospital in critical condition.
Ready to get to work? Check out Backstage's London audition listings!