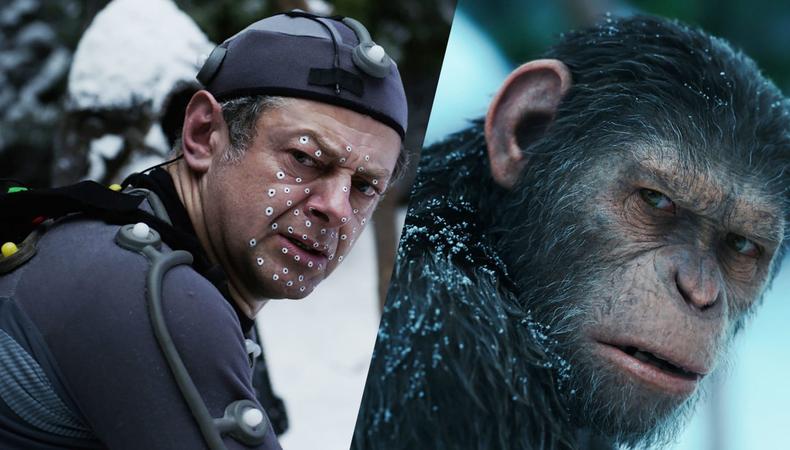 Developments in the business of acting are not always front-of-mind for time-pressed creatives, yet can have a major impact on how their careers develop. That's why we've created The Business, a series to help UK actors and performers stay updated on the key stories that will affect the nuts and bolts of their professional lives.
Digital performance rights a tricky area for actors
Actor and motion capture performer Andy Serkis is calling for greater rights and protection for digital performers. Speaking last week, Serkis questioned where boundaries lay for digitally captured performances, arguing that if an actor's performance is reused in subsequent films, "there should be remuneration for that actor, no question." Comparing digital performance to how producers rework music into samples and beats, Serkis warned that understanding the authorship and ownership of such materials could be tricky. He also suggested that the craze for recreating dead performers or digitally de-ageing actors were "serious issues" for the industry to wrestle with, while noting that performance capture might be a great opportunity for disabled actors to play able-bodied characters. Read more here.
READ: What Do Motion Capture Actors Actually Do?
Equity battle to make 'yes' or 'no' from auditions a reality
Casting directors (CDs) and the wider industry are feeling the pressure as Equity renews demands for a yes or no after auditions as part of a new code of conduct. The union's West End, commercial, and subsidised theatre contracts now include a code of conduct demanding CDs give performers a response after auditions, among other improved conditions for actors. Theatre managers signing up to the contract commit to offering at least 48 hours' notice ahead of auditions as well as letting actors know before or during the audition when – and how – they will receive an answer.
The calls to introduce a yes or no from CDs comes after a 2018 Twitter campaign from performer Danny Lee Wynter. Equity quickly adopted the campaign into their first-ever Casting Manifesto. However, the inclusion into a code of conduct sends a clear message to the industry that what Equity president Maureen Beatty called the "soul-destroying" experience of not being told about a role is no longer acceptable. As well as insisting on the "basic dignity" of a clear answer, the code also demands that recalls are kept to a minimum, asks for clearer notes on self-taping and for performers to be given "out-of-pocket expenses" after a second audition.
READ: Casting Directors: Give Actors a Yes or No, Says Equity
Careers 'one-stop-shop' launched for creative industries
A new one-stop-shop careers service has been launched to help young people discover roles in the creative industries. Supported by industry organisations ScreenSkills and the Creative Industries Federation, Discover Creative Careers aims to help students and young people learn about roles in areas including performing arts, film, and television. The launch this year comes as film and TV industries are under fire for class bias and unions have called to improve diversity in offstage theatre roles.
Working with leading partners, the site is broken into industries and filters searches according to interests to provide a personalised selection of work experience opportunities and case studies. Alan Bishop of the Creative Industries Federation argued: "Talented and creative young people can be found everywhere, but the information and opportunities that they need to embark on a career in the creative industries can be more limited. This is wrong, and it is critical that we work together as a sector to ensure that young people from all backgrounds are easily able to access the information they need."
Pop-up Shakespeare blames Brexit for closure
Shakespeare's Rose Theatre, a pop-up outdoor Shakespeare in York and Blenheim Palace has been forced to close, with producers blaming Brexit. Produced by Lunchbox Theatrical Productions, the festival first ran in a car park in York in 2017 and returned to acclaim in 2018 and 2019. This year saw parallel productions in Blenheim Palace in Oxfordshire and a planned tour in East Asia. Productions were due to return in 2020 but after a poor box office and the cancellation of the East Asian tour, the company has gone into liquidation. Producers said the eight productions running this year "suffered unsustainable losses" and that "Brexit and the economic and political uncertainty" were to blame for poor audience turnout.
Equity breaks record for members
The union's council digest showed the leaders of Equity welcomed a new record for the total number of members. Equity have recently signed a deal making professional wrestlers a part of union and celebrated by featuring pro-wrestler Nightshade on the cover. The union's total membership (excluding students) now stands at 47,189.
READ: What Is Equity + Why Should You Care?
Black British Theatre Awards announce shortlist
Launched to inspire the next generation of black British theatremakers and actors, the first Black British Theatre Awards will be held in London as part of Black History Month this October. The shortlist announcement saw recognition for some of the UK's brightest stars, including two nominations for Arinzé Kene. Read more here.
Industry Mind Awards 2019
Taking place to recognise work that promotes better mental health in the industry, the inaugural Industry Minds Awards awarded a host of talent across the stage industry last week. Nikolai Foster, artistic director at Leicester's Curve, received The Creative Award for bringing "care and awareness" into rehearsal rooms. Read more here.
For more from Backstage UK, check out the magazine.