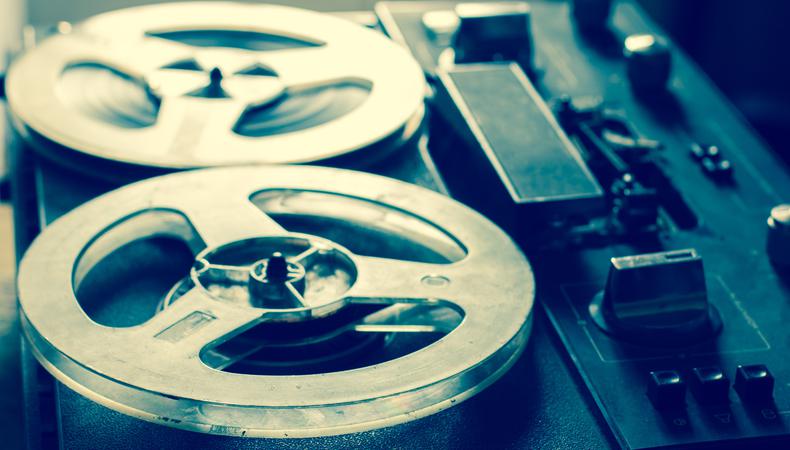 Repped asks agents to get real about the performance industry, what they want from prospective clients, and more. Who knows – you might find your future agent right here.
Emma Harvey is founder and lead agent at Harvey Voices, one of London's most established and respected voice-artist agencies. She chatted with Backstage to reveal why patience is a virtue in the voice business and what's cooking over at Harvey Management.
Describe your talent list
We represent an eclectic mix of performers for voice work, with a broad range of exciting talent from across the entertainment industry. We tend to focus on trained actors, whether they are new graduates or performers who already have an impressive back catalogue of stage and screen credits. However, we think outside the box and make exceptions. Harvey Voices represents established DJs, singers, presenters, and all types of voice artists – that's what makes us a one-stop talent shop.

How do you find new talent?
Generally speaking, they find us. A lot of the actors we represent recommend us to colleagues and friends in the industry. I guess that means we must be doing something right!
READ: 10 London Voiceover Agencies Every Actor Needs to Know
Are you currently looking for any particular types of clients?
Our books are closed at the moment, though even if we don't advertise it, we are always open to finding new clients who can bring something different and fresh to our roster.

What do you look for in a voice reel?
Personality is key, as is a natural and confident delivery. The cliche "just be yourself" is apt – you don't have to be able to do a hundred different voices or accents and you don't need to be able to mimic anyone else – just do the best you can.
What do you look for in clients?
Patience! It can be a painstaking, frustrating process, establishing new clients and getting them a steady stream of voiceovers. As with any other part of the industry, there are many more actors than there are jobs, so we look for people who are willing to work with us and be patient. Unfortunately, I don't have a magic voiceover wand.

What should actors have prepared for their first meeting with the agency?
We're not that formal here, so if you're invited in, you're halfway to being represented. A meeting would consist of a coffee and a friendly chat, but a little research about the agency wouldn't hurt, and neither would an idea of where you see your voiceover career heading or what you want to achieve. If our expectations are in sync then it's game on!

What would stop you from signing a client?
If someone sounds too similar to someone we already represent. It wouldn't do any of us any good to have direct clashes as it's competitive enough without fighting for work in-house.

READ: How to Find Work in Video Games in the UK
What is the No. 1 mistake actors make when trying to get a voice agent?
Sending out a blanket email to every agent without bcc'ing or personalising it. Or addressing an email to myself with "Dear Sir," or worse, another agent's name. That's not the best first impression and it demonstrates a lack of care and attention, which is not the best start to our relationship.
How has the business changed since you started?
It's easier to ask "what hasn't changed?" Fashions for types of voices and accents dip in and out. Happily, now there's a big diversity push across the industry and that's reflected in the casting briefs we get. From gender to ethnicity, the briefs are far more open and inclusive now, which is definitely a good thing.
What recent client performance are you proudest of?
Ooh, so many to choose from! I'm not sure I can pick just one. They are all brilliant in their own individual way, whether it's a big commercial-brand voiceover for a supermarket or a global video game franchise. It's all great fun and so satisfying to hear the hard work pay off.

What do you have planned for the future?
We've launched our new department Harvey Management, led by actor-turned-agent Theo George. He's representing a small list of actors for in-vision commercials and acting work, with a focus on mentoring and nurturing the careers of fresh graduates. I'm really excited about this new area of work and have already had our actors cast in everything from TV commercials to soaps and global TV series.