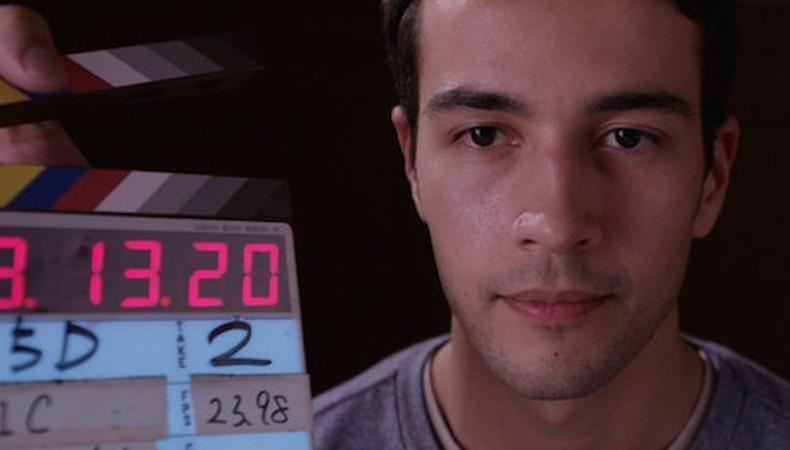 Manchester, England's Naqqash Khalid is a young U.K. filmmaker on the rise. Most recently the recipient of the Young Filmmaker Award at the Starburst International Film Festival, Khalid turned to Backstage to cast his latest project, an untitled feature film. While short films like "Parts" have brought him early career acclaim, this untitled outing marks his first feature project. Given his similarly acclaimed work as a theater director out of the Birmingham Repertory Theatre and elsewhere, he has experience himself in cultivating grade-A performances from the actors he works with. He says that this new feature film is "experimental" and "improvised" throughout, and he's seeking actors who can bring a lot of themselves to the characters to help flesh them out.
READ: How to Become an Actor in the U.K.
Backstage spoke with Khalid about the project and his experience using Backstage to cast the film, as well as advice he has for U.K. actors and filmmakers and what he looks for in the audition room when he's casting his various films.
What drew you to filmmaking and how did you get a start in your field?
I've always wanted to make films. It's the medium that I feel works best with my ideas. I'm interested in interiority—exploring the inner lives of people— and film as a form allows you this access to see things in a very specific way. There is something fascinating about that.
I started in theater because it was easier and more accessible to produce. It's where I really learned how to tell a story. When you're working in a live medium and have little resources, you develop an adaptable skill set and learn everyone's job. You're not just directing/writing/producing; you're stage managing, you're lighting, you're designing, you're micromanaging an entire show. As a self-taught director, that experience was invaluable to me: having to understand and take control of every aspect of storytelling and framing those tools around and with my actors. My filmmaking process is heavily informed by my theater experience. I like to rehearse and workshop ideas before shooting a project."
Where are you based? How does your location influence your career?
I'm based in Manchester, North West England, where there is not much of a fiction film scene, but there's a vibe here that is unlike anywhere else in the U.K. Manchester is a city that is fiercely independent. It's on the fringe. There's room to breathe and do your own thing.
I'm drawn to how people view their surroundings and their geography through their gaze. My short film, "Parts," was set in a sort of nightmarish non-place, an unnamed city, filtered through this one character's experience of the world. My next project similarly depicts a very specific vision of a city. It explores the ambiguities of Manchester: the old, the new, the unknown.
What advice do you have for actors in your region?
Take control of your career. Don't refer to yourself as an "aspiring actor." If you want to act, get out there and act. If you can't find the content, write it yourself. The most important thing is learning to say no. That's essential. You should be saying no all the time. I feel bad when I see actors in thoughtless student/no-budget films. You need to develop agency, a voice, recognize your worth as a storyteller. Make work that you feel reflects what you want to do. If you're not into a project, don't do it.
For women and people of color, starting out is more difficult. The amount of times I've seen girlfriend roles or clichéd ethnic roles advertised breaks me a bit. It's important that those making independent content be a change and lead the action, steering the industry in the way we want to see it. If you're an actor, stay away from roles that box you in or perpetuate gross stereotypes. Speak to the casting director or director about any concerns you may have about representation.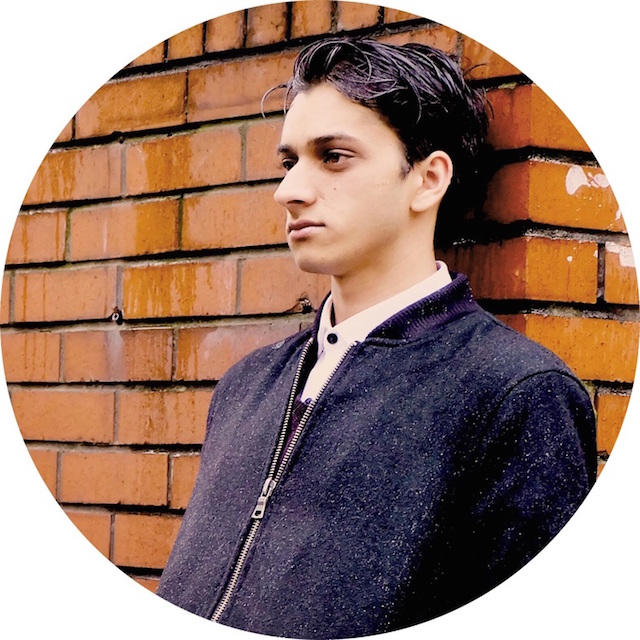 Naqqash Khalid
What films should every actor see?
Find actors you relate to, those that draw you in, and watch their filmography. There's just something about observing an actor's choices and watching their career play out. The best actors are curators of good work.
What's your go-to audition advice? What are you looking for when casting?
Be prepared. When you go to an audition, find something you connect with and share it with the director. Why is this a project you want to be a part of? Why are you drawn to the subject or character? If these are questions you cannot answer, you should not audition for the role. An actor ends up being a co-author of a character. I need to trust whoever is going to play one of my characters. I need to build a relationship with them. I can only do that if they are active. I need to know they relate to the work—that they get it.
Tell us about this latest project you listed on Backstage's casting notices. What's it all about?
The project I'm casting for is very experimental. It's an improvised film. I don't have a script. I have a scene-by-scene outline. I know where I'm going and what I want to say but I'm not writing any dialogue. I want actors to bring their own language. Every person has a unique way in which they speak and use words, their own grammar. I'm looking for actors that genuinely interest me, and I'm asking them to bring a lot of themselves to these roles, allowing them the freedom to fill in the blanks.
The film is about a graduate who moves back home after university and is struggling to find his place. It's a hyperreal drama that documents the anxieties of your early 20s in the digital age. The film explores the present, the now, this moment we're living in of such high anxiety post-Brexit and Trump. There's a constant feeling of threat, and everyone, at some level, is feeling it. What's going on in the world on a macro scale, I'm exploring that on a micro scale, through character.
What do you wish someone had told you when you were just starting out in the industry?
You need to find your own way when starting a creative career. Every person and project is different. Stop waiting around, don't ask for permission, and figure it out. Identify the obstacles and boundaries specific to your circumstances and devise a plan to get around them.
When you're working with actors, what's one thing they can do to make your job easier?
Working with actors is my favorite part; it's the best thing about making something, that collaboration. I want an actor to bring their whole self to a project, to come with an openness, a confidence, a vulnerability, a willingness. Making stuff is so personal. As a director, you want to communicate honestly with the people around you, but for that to happen, you need collaborators who are open to your process.
Want to star in an exciting new short film? Check out Backstage's film audition listings!