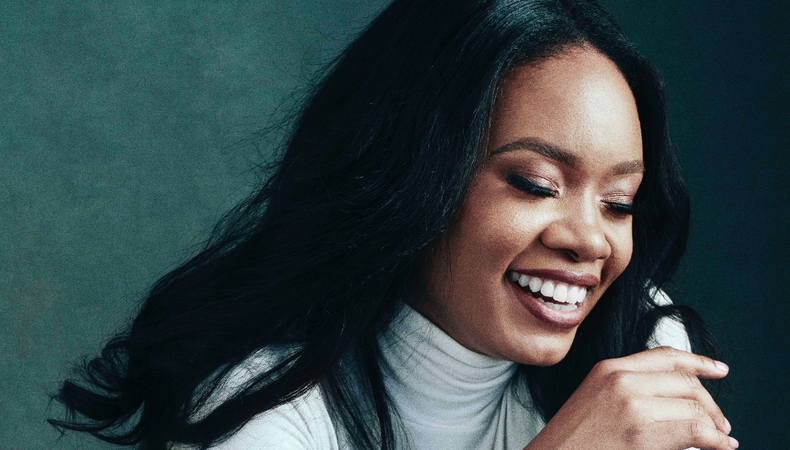 Actor Weruche Opia is co-starring with Michaela Coel in BBC and HBO's new hit drama I May Destroy You, described by the Guardian as "breathtaking...the best drama of the year so far" and the New York Times as "riveting...impossible to turn away from." Here, Opia shares the insights she's learned from her career so far.
Relax.
There's no need to stress, because you can't do anything about things you cannot control. You are talented, but talent does not always equate to booking a job. There are many factors that go into an actor being right for a role and if that role is yours, rest assured, it will be yours.
Prepare.
Take your time with a script. Understand the character in terms of how you relate to them. How would you behave in their shoes and situation? Do the research. You have access to the worldwide web at the tip of a finger – use it! Make your own decisions about the character. Art is subjective. There is no right or wrong with perspective. Everyone will have their own interpretation of the character – figure yours out and stick to it. Nobody else can see life through your eyes, so show them what you see.
Cancel and continue.
There will be an innumerable amount of "no"s. You will lose count. Rejection will no longer bother you. You're not superhuman so it will still sting, some more than others – especially those life-altering opportunities you know you would absolutely devour – but you will get over it, so much so that the next audition email you get from your agent will bring on instant amnesia, and you will forget any pain of failure, as you convince yourself this next job will change it all.
Be you.
You are enough. When you walk into an audition room, be confident. Every single person in that room does a Number 2, so they are not any more special than you are. Granted, they might have more decision-making power than you, but never compromise yourself to please them. Ever. If you're not comfortable with something, say so. Be professional and respectful, but never compromise yourself. Your integrity is an expensive commodity that cannot be bought. Keep yours.
Self-care.
Self-care is paramount. This career choice can be mercurial in nature. You may be working for six months and have no work for the next 10. You never know how things will go, so you must make sure you have a routine or some sort of structure in place to help you weather the ups and downs. There will be moments of complete despair but there will also be moments of utter joy, so buckle up and get ready for this ride they call life. If you need a break, take one. Don't put your life on hold waiting by the phone for the next job. Life keeps moving and so you have to too. You don't want to have spent your whole life waiting for the next job and miss out on life at the same time. Identify the things and people that affirm you and have a positive impact on you, and keep them around. Nurture them. You cannot perform to the best of your ability if you are not at optimum form. Take care of yourself. You are your greatest asset.