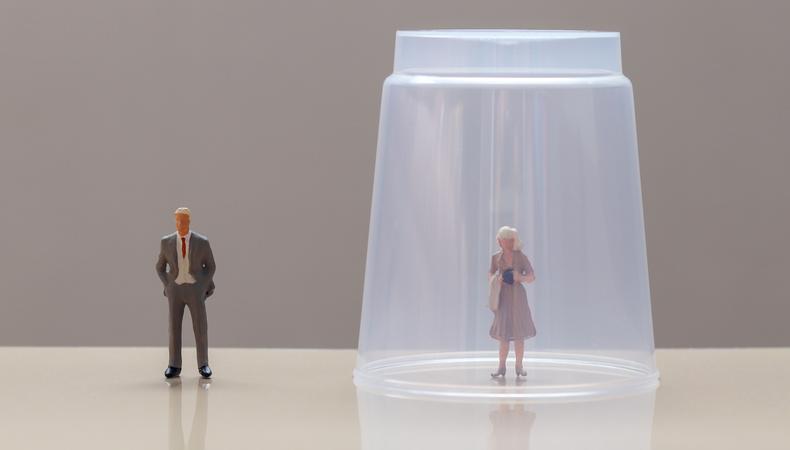 How is it that good-hearted people with positive intentions can contribute to cycles of inequitable representation on the screen? Unconscious bias.
Years of gatekeeping, curation and suppression have created a societal status quo which favours certain expectations, demographics and societal prejudices. The British Independent Film Awards (BIFA) has announced it will be the first major awards academy to train its scouts and representatives in identifying decision-making spurred by unconscious bias. And BIFA is casting a big net. The organisation is hoping to educate its associates in identifying bias related to genre, gender, ethnicity and even industry clout.
BIFA is collaborating with Creative Skillset – a professional development organisation for the British entertainment industry – to create a curriculum for the training of their voting membership. The movement to tackle unconscious bias is a sign of the times and cultural pressures. As awareness increases around matters of equity and inclusion in popular entertainment, many institutions have been forced to reassess how their protocols contribute to an exclusive culture.
"BIFA is one of the gatekeepers to the industry," said Amy Gustin, co-director of the organisation in an exclusive interview with Backstage. "We look at films and filmmakers very early on in their process and careers, so we want to make sure that the judging of those films and filmmakers is as fair and unbiased as possible."
In its initial planning, the organisation – which is led by Gustin and Deena Wallace – hopes to train hundreds of members in their voting body in non-biased decision-making at the individual level and in group deliberations. BIFA, in its unveiling of the program, emphasises that bias can manifest itself in many different fashions when it comes to assessing the merits of independent film – especially when it comes to budget and reputation.
Furthermore, the organisation plans to increase the number of judges reviewing nominations: "We've worked hard to increase the number of voters from around 60 to 580, every year bringing in new voices to the nominations process so we don't have the same people making the decisions every year," said Gustin. "We reached out to unrepresented groups to ensure the voting pool, as a whole, is much more inclusive." The training in identifying bias, Gustin says, is just another layer to BIFA's campaign to ensure fairness, inclusiveness, and representation.
"We believe understanding…and training in understanding unconscious bias will become the norm in every organisation that wants to act responsibly," said Seetha Kumar, chief executive of Creative Skillset in a statement. "BIFA [is] to be praised for taking this step to give all films and screen professionals in contention for honours a fairer chance of success."
Stateside, there has been a snowballing cultural reckoning regarding bias in entertainment – and how it reciprocates to logistical or budgetary unfairness. However, a recent report by California's Annenberg Foundation has suggested that little change has been made in the field to alter that reality of exclusivity. British entertainment has made more noticeable steps with their awards institutions. In June, the British Academy of Film and Television (BAFTA) announced the inclusion of new criteria for increasing diversity in their honours. Films considered by BAFTA judges must now meet a certain number of inclusion requirements for the academy's most prestigious awards.
BIFA nominations for 2018 will be announced at the end of October, meaning the organisation has to move fast if it plans to apply this training before decisions are made. The organisation has committed to prioritising the training of board members and voting members before this year's awards process begins.