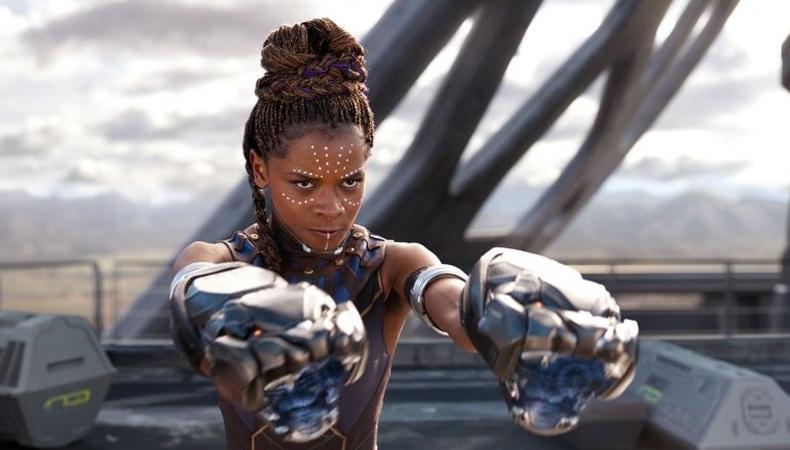 You don't have to be a Broadway baby to scratch your onstage acting itch. In fact, all around the country—and outside of it—there are bustling theater communities producing works so vibrant they'd have Edward Albee rolling over in his grave. Want in on that action? You'd be wise to know the ins and outs of industry happenings, and this is a good place to start: From across the pond and back again, here is the week's biggest regional theater news.
Wakanda heads to the West End.
Wakanda forever, indeed. Letitia Wright and Danai Gurira, who both starred in the massive hit "Black Panther," will re-team for a stage project. "The Convert," written by Gurira (who will not appear in the piece onstage), will star Wright and begin performances Dec. 7 at the Young Vic in London. The piece, set in 1896 Zimbabwe, will play a limited engagement through Jan. 26, 2019.
A new Jenna hits the road.
Christine Dwyer has a sugar-sweet new gig. The "Wicked" alum will step into the currently touring production of "Waitress" as the pie-making lead Jenna. She replaces Desi Oakley in the track and begins performances Sept. 28 in Salt Lake City, Utah. The tour is slated to run through Dec. 9, when it will wrap in Tucson, Arizona.
Here's who's heading to "Havana."
Casting has been announced for "Havana Music Hall," the world premiere musical bowing at the Actors' Playhouse in Miami, Florida this fall. Leading the all-Latinx company of 19 will be Tony nominee John Herrera opposite "On Your Feet!" star Linedy Genao. The piece, following a husband-wife duo in Cuba in 1958, is slated to run Oct. 10–Nov. 18.
A prescient play is set for L.A.
Los Angeles' IAMA Theatre Company will kick off its 2018–19 season with "American Hero" from playwright Bess Wohl ("Small Mouth Sounds"). The production, which will mark the play's Los Angeles premiere, will be directed by James Eckhouse and run at Pasadena Playhouse's Carrie Hamilton Theatre Sept. 15–Oct. 21. Laura Mann, Anna LaMadrid, Graham Outerbridge, and Rodney To are set to star in the piece, which is set in a post-recession sandwich shop and depicts three "sandwich artists."
Who's joining Jekyll (and Hyde).
Casting is now complete for North Shore Music Theatre's production of "Jekyll & Hyde." Joining previously-announced stars (and "American Idol" alum) Constantine Maroulis and Diana DeGarmo in the Frank Wildhorn musical will be Jim Brochu as Sir Danvers Carew, Alison England as Lady Beconsfield and Nellie, Tom Galantich as John Utterson, Michael Padgett as Lord Savage and the Spider, among others. Robert Cuccioli, who received a Tony nomination for his joint role as the title characters in the original Broadway run, will direct this production, running Sept. 25–Oct. 7 at the Massachusetts theater.
Check out Backstage's theater audition listings, which can be filtered by location!