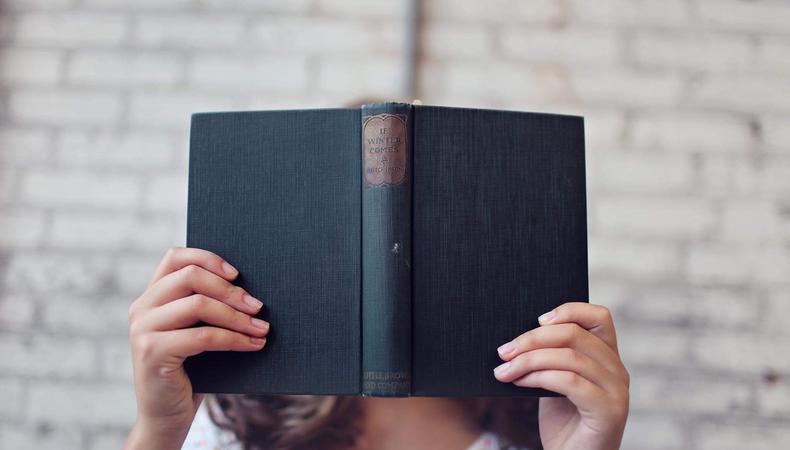 One of the most reassuring things an actor can learn is that someone has been there before. The loneliness, fear, frustration, envy, camaraderie, excitement, satisfaction and joy that actors churn through on a daily basis is not a new experience. Every so often you might need words from the wise to cope with, however hard or great it gets. Or perhaps you want a flavour of what it's like to prepare for a gigantic role, to fail spectacularly, to succeed against the odds. Actor memoirs range from the brilliant to the bitchy. Some are crafted with care, others (naming no names) are obviously ghostwritten and hurried out in time for Christmas. Steering well clear of the rags-to-riches tales that keep WH Smith in business, here are five of the very best books by actors.
"Year of the King" by Anthony Sher
Written in 1984 and subtitled "An Actor's Diary and Sketchbook", this landmark of theatre writing intimately records Sher's preparations to play Richard III for the Royal Shakespeare Company for which he won both the Olivier and Evening Standard Award for Best Actor. In his own words and sketches, Sher takes the reader through the journey of his acting process. Beginning with the text and character, he details how roles consciously and unconsciously influence him and vice versa. In order to capture the character, Sher studiously writes down or draws everything but comes to accept the role of intuition and spontaneity alongside research and record. Upon taking the role of Richard for the RSC, he lets ideas come from everywhere and anywhere to inform the character, becoming a receptacle for emotion and images. He's also very concerned about previous actors who have conquered the role, especially Olivier.
Simon Callow said of the book, "This is the most wonderfully authentic account of the experience of creating a performance. It's full of delicate and sometimes moving observation; full of striking information…; full of the frustration and tedium and occasional tears of the unequal struggle of any of us flawed thespians with ourselves and a great role; and full of his own astonishing and unforgettable drawings. Images, images. What images!"
Readers can dissect it for acting tips if they want, but it's also a way to both freshen up and challenge how and why you act. 20 years on from playing Richard, Sher wrote how he had mellowed and, in "Year of the Fat Knight", detailed a matured approach. Despite many contenders for the crown, "Year of the King" remains the best book written by an actor, imbued with a humour, honesty and playfulness that any actor can learn from.
"Other People's Shoes: Thoughts on Acting" by Harriet Walter
Perhaps the most down-to-earth book in the list, Harriet Walter's "Other People's Shoes" is a history of her immensely varied career in London theatre as well as a first hand account of several important productions and premieres. Walter discusses her process but also unflinchingly records the sexism and racism of the industry that, even two decades later, are still depressingly recognisable.
Walter's latest book "Brutus and Other Heroines" is a marvellous follow-up. It's another autobiography of sorts but also a map of how to approach Shakespeare for women. After having played pretty much every one of Shakespeare's heroines, Walter wondered why he hadn't written more parts for women? Then she led The Donmar's all-female productions of "Julius Caesar" and "Henry IV". "Brutus…" looks at Shakespeare through the eyes of a self-described "feminist actor" and explores her choices when performing male characters.
"Being an Actor" by Simon Callow
It's hard to read this without Simon Callow's thunderous voice in your head but, once the effect fades, it's an absorbing and frank autobiography about how you never really 'make it'. Originally published in 1983, "Being an Actor" traces his journey from the young man who wrote a letter to Laurence Olivier to his first jobs and eventual triumph as Mozart in the original production of "Amadeus". Newer editions continue the story, charting the highs and lows of the succeeding decades, including his solo West End and Broadway works "The Importance of Being Oscar" and "The Mystery of Charles Dickens".
Always passionate and never without an opinion, Callow discusses every aspect of the film and theatre industries alongside his own work with refreshing honesty and trademark wit. It's a guide to the profession from a seasoned actor but, as with any autobiography, it's not without flaws. The newer editions detail how Callow falls out with directors and turns to directing himself. Though he's constantly checking his humility, it's difficult not to taste the condensing frustrations of the working actor turning sour.
"My Life in Art" by Konstantin Stanislavsky
This autobiography sees the perennial favourite of university reading lists and master of modern acting technique write something, well, readable. Stan's quickly growing fame meant that his two most popular works "An Actor Prepares" and "Building a Character" were written with haste, without art and then butchered by translators and heavily abridged by publishers. "My Life in Art", though not an acting manual, is the only time he had the luxury to compose with care and write about his work in detail.
The book blends the development of his acting and directing with the story of his personal life, from a privileged childhood seeing ballet and circus to his great acclaim as an actor, director and teacher. He discusses his experiences with high and low art, his short-lived desire to be an opera singer, the ten years of hard training that led to the founding of The Moscow Arts Theatre in 1897 and his relationships with Anton Chekhov and Leo Tolstoy. Again, poor translations rendered the book impenetrable until J. J. Robbin's 2016 version finally delivered an accessible read, opening it up to a new generation of actors.
"Respect for Acting" by Uta Hagen
"Respect…" is the only self-proclaimed textbook by and for the actor on this list. Let the debate rage about whether great actors are necessarily great teachers and perhaps keep it in mind when reading this or her follow up "A Challenge for the Actor". Hagen was a fascinating character; on the Hollywood Blacklist because of her associations with Paul Robeson, originator of the role of Martha in "Who's Afraid of Virginia Woolf" and developer of the Stanislavskian tradition in America—not to mention that she also published a recipe book with 'a touch of theatre'. This highly readable work is included for its lively sense of a singular actor behind the scenes, its very American promotion of self-reliance and Uta's infectious passion. It's not a manual to treat like the gospel but it's certainly one worth reading and returning to.
Check out Backstage's London audition listings!