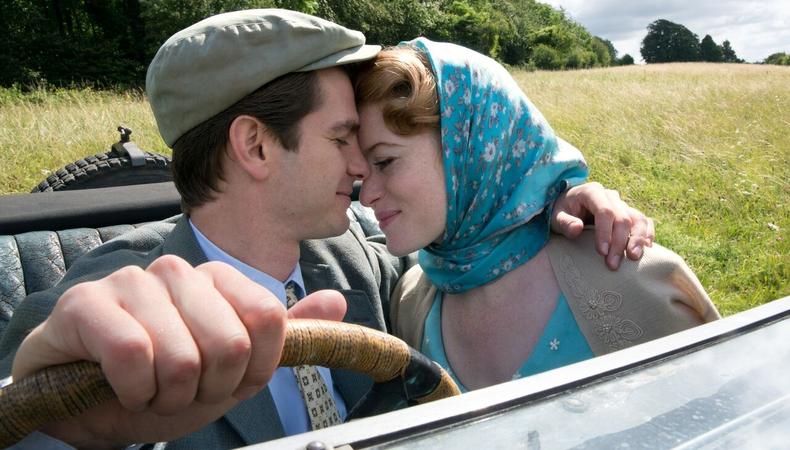 In Andy Serkis' new film "Breathe," Andrew Garfield plays the polio-stricken, wheelchair-bound Robin, and Claire Foy plays his indefatigable wife. Each is a real person—the latter is still alive—which was both an added challenge and advantage for casting director Lucy Bevan as she set out to fill the two leading roles.
Bevan spoke with Backstage about what immediately drew her to Garfield and Foy, and the way all actors can embrace their pre-audition nerves and use them to their advantage in the room.
Casting directors realize the director's vision.
"A casting director works very closely with the director and producer to help realize the director's vision of the film from top to bottom, from the main parts down to all the tiny parts. You bring ideas to the director about who you think would be the right actor for each and every role. You help build the ensemble, which is the most important thing so that the whole world is believable and cohesive."
The casting team wants the actor to succeed.
"Be on time and know your lines. Prepare as much as you can. If you know your lines and you know who you're going to meet and you know the work of the people you're going to meet, you're better prepared and therefore you're more confident. Just remember that you're there because we want to see you. That's important for actors to know: we want to see you, we want you to be good, we want it to go well. We're behind you. We want you to be your best."
Actors should embrace their audition jitters.
"Nerves are your friend. Nerves are OK. Don't worry about nerves. They're helpful. I completely understand that because I get the same thing if I have to go meet with a director or producer I haven't met before. So I completely understand pre-audition jitters. I would say pre-audition jitters are a good thing. They help you focus. Make nerves your friend."
Garfield and Foy were the clear choices.
"Andrew was cast first. They got the script to Andrew, he loved it, he came on board right away. Then we looked at a lot of actresses for the role of Diana and we just felt like Claire Foy has this innate joy and goodness and intelligence that emanates from her in all her performances. 'The Crown' hadn't come out at this point, but she's just got all of those attributes that Jonathan [Cavendish]—the producer's—mother, who is still alive, has. The story is about the producer's family, so he could tell me so much about what the characters needed to be, which was so helpful. Claire has all of those: humor, warmth, intelligence, and sheer bloody mindedness that was required for the role."
In place of a chemistry test was a chemistry 'meeting.'
"We had a meeting with Andy, Andrew, and Claire, and I joined them and they basically just talked about the characters, rather than a chemistry test. It was a really exciting meeting, and everyone left it feeling really psyched. They could just see in each other that they both had the same ideas about how they would approach the material. They were very excited to work together."
On casting actors to play real people.
"You can find out more about those characters when they're a real person. I think you've got more resources to draw on. As far as casting is concerned, you can't ever get too hung up on the physicality of, 'Do they look exactly the same?' You've got to get the spirit of the person right rather than the exact physical embodiment, particularly when they're not so well known. It's great having people that are still alive, also. You can talk to people that knew them and find out more about them."
Inspired? Check out Backstage's film audition listings!