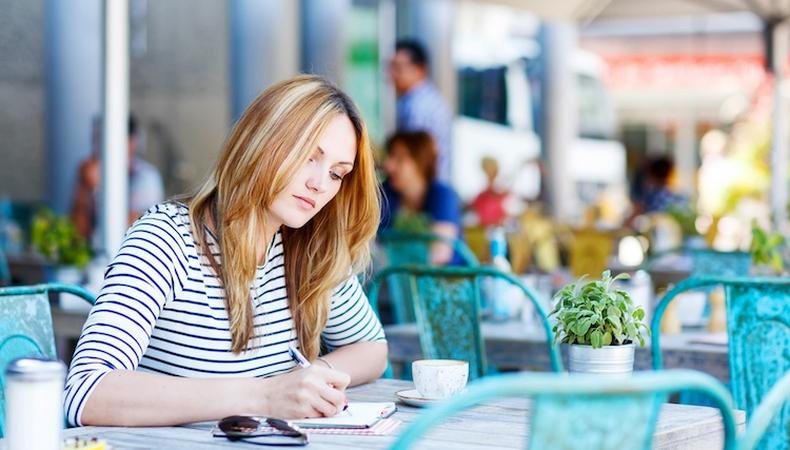 We all know that all work and no play makes for dull times, but what if you can combine the two? You don't always have to have your nose buried deep in a script to make career moves. Why not get out into the big city and discover what's going on outside your own front door. You won't be disappointed because it's all go in London this week.
Have you got the "write" stuff?
Over at the National, there are a couple of talks that might interest the budding actor-writers out there. First up on 6 July, director Ned Bennett and playwright Branden Jacobs-Jenkins chat about their work on new NT production, An Octoroon. Then on 7 July, writer and National Deputy Artistic Director Ben Power will be talking about his new play The Lehman Trilogy and his approach to production. (£7–£30)
Hear the creation process behind Episodes Stephen Mangan's new project.
If you enjoyed Lisa Kudrow's Web Therapy you might get a kick out of the new Channel 4 comedy, Hang Ups, co-written and starring Episodes star Stephen Mangan. With cameos from the likes of Richard E. Grant, David Tennant and Charles Dance, it's definitely got pulling power. How did this story of a screwed up, freaked out shrink make it on screen? On 5 July, Stephen will be at BAFTA to chat about just that, so get booking. (£7)
Live loud and proud.
The sun is shining and it's Pride weekend in Ol' London Town. Why not start the week enjoying a Rising Stars Cabaret night on Monday 2 July, followed by a special preview screening of new documentary Whitney about gay icon and singing legend Ms. Houston on 3 July. Then on Saturday, it's the big parade. Expect marching bands, tiaras and lots of glitter! (£5–£19)
Get arty.
When you're creative, you want to mix with creative people, right? For one night only on 7 July Art Night, the free contemporary arts festival that puts art in weird and wonderful London locations once again hits the town until the wee hours of the morning. See steel bands in tower blocks, watch performances in usually off-limits London landmarks or why not dismantle a huge artwork and take a piece home with you. It's all there! (Free)
Check out Backstage's London audition listings!