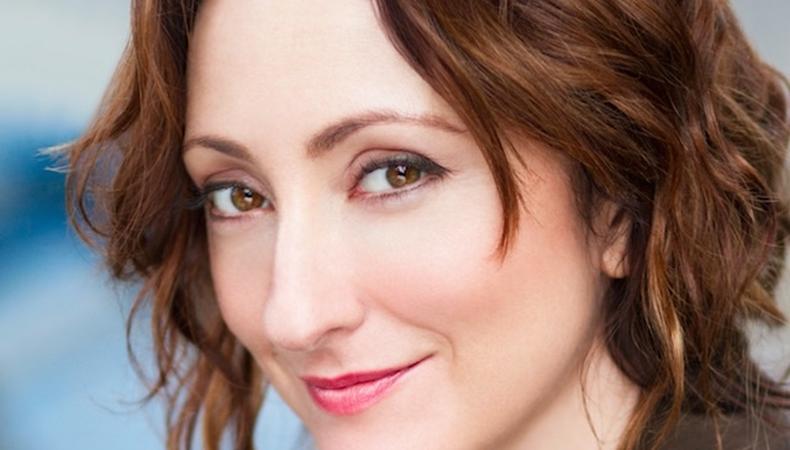 Fresh off her reprisal as Alice Murphy in the national tour of Steve Martin and Edie Brickell's bluegrass musical hit, "Bright Star," 2016 Tony nominee Carmen Cusack swung by Backstage HQ to discuss her globe-trotting theatrical work (credits also include "Les Misérables" and "Phantom of the Opera") and writing her own folk-tinged music. She's next gearing up to star in "Lempicka," a new musical set during the Russian revolution and directed by "The Great Comet" helmer Rachel Chavkin. Here, she reveals why she stayed with "Bright Star" and its Alice beyond Broadway and through the national tour, as well as her secret for walking into an audition with confidence.
Working on "Bright Star" was an incredible learning experience.
"It taught me to enjoy myself. It's so rare that you get to play 20 years back and forth, from a teenager to a young adult. So when those opportunities come along, you just have to embrace them. I really enjoyed relaxing and being a kid again. I've never really grown up; I'm still a kid at heart. To be able to really tap into that and embrace it and be proud of that, to be able to put that into a character, was a lot of fun. More than anything, I think ['Bright Star'] taught me to stay in the moment at all times and not worry about what's to come, because it's such a journey. If you worry about it, you're not gonna get there. You're not gonna be open to what it's going to do, what it should do, on a moment to moment basis. Just get on the ride, and let the ride take you where it's gonna take you."
Rediscovering well-worn roles like Fantine in 'Les Misérables' can pose a unique challenge.
"The challenge is not to get into a little box. They're always going to compare you to the other person that did it before you, and you really just have to find a way to make it your own. With creating [a role], there's a freedom. [The challenge is] the editing part of it—to figure out where the core of the story lies."
Find confidence in yourself when auditioning.
"[Walk] in knowing that no one else is going to bring what you're going to bring to [the audition] because no one else has lived in your shoes. No one else has experienced the things you've experienced. Make choices, and embrace your own choices that you feel are correct for this role. Let that speak to you instead of trying to box yourself into, 'Oh, maybe so-and-so would have done this, so I'm gonna do it.' Really find what you're going to do, because no one else is going to do that. It's coming from you."
On why she went from studying opera to doing musical theater.
"In college, I started to realize that the acting part of it, I couldn't bring those two things together in the way I wanted to with opera. It's all about preserving the voice and really being careful. I wanted to not be so careful. I wanted to kind of live on the edge of emotion, and I wanted to branch out musically so I could express myself in different forms."
Self-discovery is some of the best training you can receive.
"You need to know who you are. I think I had the luxury of figuring that out by myself early on because I went to Great Britain when I was [20]. I really didn't have anyone else telling me what I needed to be. I had the luxury of figuring that out myself."
Want to sing on Broadway? Check out Backstage's musicals audition listings!