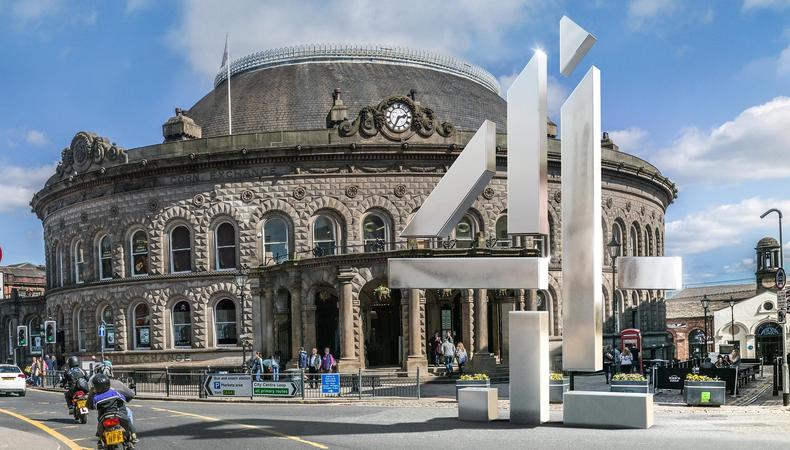 Channel 4, one of the UK's largest broadcasters, is creating a new National HQ in Leeds in an attempt to broaden UK representation, it announced on Wednesday.
The move will see around 200 of its 800 staff relocate to West Yorkshire, and the formation of two new "creative hubs" in Glasgow and Bristol, with 50 staff in each.
The move comes as part of a Channel 4 initiative to increase the amount of money the broadcaster spends on shows based outside London. Its goal is to ensure £250m is spent creating shows outside the capital, an increase of 35% from current levels.
National HQ + Creative Hubs
West Yorkshire is no stranger to film and television production and Channel 4's move is certain to add momentum. Demand is strong from overseas TV makers to shoot in the UK – in part from the UK's generous tax breaks – and studios including Pinewood and Shepperton are stretched. It's only natural that companies will be starting to look elsewhere to shoot, and Yorkshire – with its striking landscapes and vibrant cities – is an increasingly attractive proposition. The county is home to leading production companies including Warp, and has also recently hosted recent feature shows including Phantom Thread and The Personal History of David Copperfield.
It is yet unclear what this development could mean for performers living outside the hub of London. The difference will depend on which staff makes the move north, and the clout they carry with them, Chris Curtis, editor of trade publication Broadcast, told the BBC. Regardless, employment of local actors would be a step in the right direction for the channel that was criticised in the past for being "too southern."
The decision was made after a series of pitches by other cities around the UK including applications from Manchester and Birmingham. Charles Gurassa, Channel 4's chairman said: "I'm delighted that the...board has today unanimously agreed that Channel 4 will establish its new National HQ in Leeds and two new Creative Hubs in Bristol and Glasgow. Channel 4 received over 30 pitches but went with Leeds because it will allow the platform to "capitalise on a strong and fast-growing independent production sector across the North of England – and further unlock the potential for growth in the underserved East and North-East of England."
Channel 4 added: "It is extremely well-positioned to be a base for collaboration with producers and creative talent across other cities including Bradford, Hull, Liverpool, Manchester, Newcastle, Nottingham and Sheffield."
Centres of Excellence
Furthermore, it was announced in early October that a new project to set up a series of centres of excellence in film and television would be piloted across Yorkshire. They will be tested out by ScreenSkills in an attempt to build a more skilled workforce for the film industry outside of London, continuing a theme of decentralisation which led to the formation of MediaCityUK, the vast television hub in Salford, Manchester, which is home to over 2000 BBC staff and many other television networks and production companies.
The ScreenSkills initiative also highlighted how the film industry needs an estimated 10,000 more skilled workers by 2022.
Channel 4 in numbers
1982: year of first broadcast
2010: became fully UK-wide for the first time following Welsh digitisation
£510m spent on original content in 2017
16.6m people registered with All 4 catch-up service
10.5%: 2017 peaktime audience share