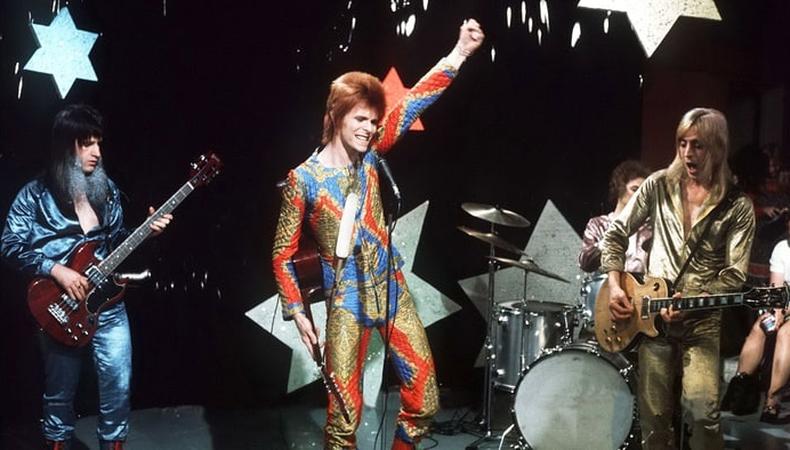 The sun is out and we've all got Monday off thanks to the unfathomable wonder of the British Bank Holiday system. So why not put your inevitable domination of the acting world aside for a moment and have some fun in the greatest city in the world?
Pop into the park.
One-day pop festival, the Mighty Hoopla returns to Hackney's Victoria Park on June 4. Topping the bill are Years & Years, All Saints, and Will Young, but this is really a chance for you live a little and party. Organisers promise "you'll be picking glitter out of your hair for weeks". (Tickets: £39)
Act up.
Blackadder's Queenie aka the brilliant Miranda Richardson reads the poetry and letters of Pulitzer Prize winners Elizabeth Bishop and Robert Lowell at The Coronet on June 4. The BAFTA-winning actress will perform Dead Poets Live for one night only and all proceeds go to charity. (Tickets: £15)
Sunset film series, anyone?
It may be short and it may be temperamental, but summer in London can't be beaten. One sign sunny season is imminent? Booking opens for the Somerset House Film4 Summer Screen series. Watch films like "Moonlight," "All the President's Men," "Victoria," and "Deliverance" in this iconic building's beautiful open air courtyard as the sun sets. An annual institution for sure. (Tickets: £17)
Channel your inner Starman.
On June 3, Brixton celebrates the work of one of its most talented and influential sons, pop icon David Bowie. He'd surely approve of this choral rendition of his music in a top secret sSouthLondon location. (Tickets: £11.25)
Political animals in the wild.
Comedian Andy Zaltzman may be best known for his work with John Oliver and political podcast, "The Bugle". And on May 29 and June 3, you can catch him being funny about politics in his Election Special at the Soho Theatre, which, incidentally, has a very nice bar. (Tickets: £15)
Eat it, just eat it.
Once the heart of the swinging sixties, Carnaby Street is the centre of its own Street Eat Food Festival. On June 3 it'll transform into an outdoor foodie hub offering taster dishes, one-off food and drink offerings, and even a giant picnic table stretching all the way down this famous London thoroughfare. (Free)
Check out Backstage's London audition listings!