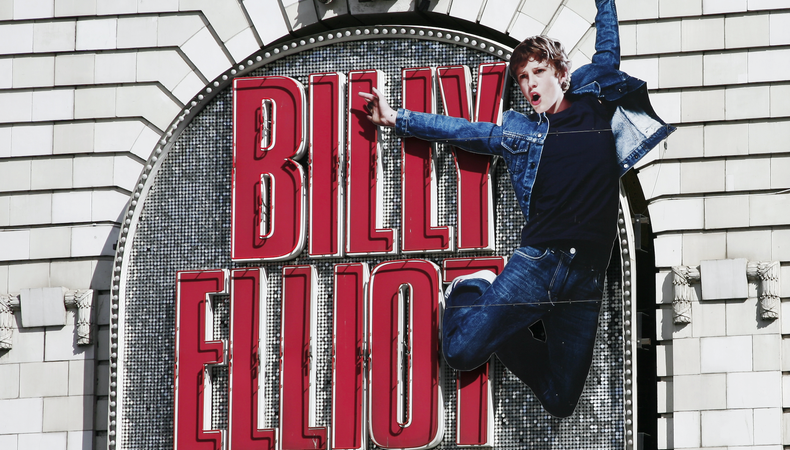 Repped asks agents to get real about the acting industry, what they want from prospective clients, and more. Who knows – you might find your future agent right here.
Jo Wellings is the founder of PD Management, one of the UK's premier talent agencies for young performers. She started in the industry as a dancer before moving on to manage her own children's acting careers, and she now represents 100 kids, guiding them into roles on stage (Nativity the Musical, Matilda, Billy Elliot), as well as on screen and in commercials. She sat down with Backstage to talk about shaping her young clients' talents, what they need to succeed in the business, and how not to impress her.
Describe your client list.
Our current client list ranges from ages 4–18 covering all looks, sizes, shapes, and skills.
How do you find new talent?
We hold auditions for new talent twice a year.
Are you currently looking for any particular types of clients?
I'm always on the look-out for new and upcoming talent, looking to fill gaps in our current client base. It is incredibly frustrating when a brief comes in and we do not have anyone on the books to fit that brief. We try to cover the whole spectrum of every-day children.
READ: 8 UK Acting Agencies for Children You Should Know
What do you look for in a headshot or reel?
For new talent, we do not require a professional headshot until they have signed with us. A good, clear photo is fine to go along with their application – keep it simple, avoid props and accessories and please make sure it is in focus. We have a selection of photographers we recommend for current clients to ensure they get the best headshot to increase their casting chances offering a photo that captures their personality and shows versatility.
How would you recommend someone go about getting a meeting with you?
We request that potential clients submit a CV and a photo. If they have no previous professional experience then a simple introduction is fine. Then we'll decide which applicants we'd like to meet in person and invite them to attend one of our audition sessions.
What should actors have prepared for their first meeting with an agency?
We request that all children come prepared with a short monologue to perform at the audition and a song if they are interested in pursuing Musical Theatre work. We also work with them on improvisations and script work.
READ: Everything UK Actors Need to Know About Monologues
What would stop you from signing a client?
If a potential client turns up to the audition unprepared, it's clearly not showing them in the best light and can be a big turn-off. Also, if a potential client has extremely limited availability for castings and work generally, it's highly unlikely to work out.
What is the No. 1 mistake budding actors make when trying to get an agent?
Not doing the research. We receive applications from older adults even though we are clearly a children's agency – something that would be apparent if research had been done!
How has the business changed since you started?
Everything has gone much more digital in recent years, with the majority of bookings coming through by email and casting sheets being completed online. There has also been a huge increase in the requests for self-tapes.
READ: The UK Actor's Guide to Successful Self-Taping
What is the recent client performance you are proudest of?
I am so incredibly proud of each and every one of our clients' achievements. whether it's a small role in a commercial or a main role in a stage show, TV programme, or film. Several of our younger clients have had great credits recently working with Sky Atlantic and CBBC in repeat roles. It's always fantastic when a client gets a role in a stage production, as the audition process is gruelling, and it is such a great achievement to make the final cut. We have had children perform in some of the top West End Musicals including Matilda, Billy Elliott, and Charlie & the Chocolate Factory, and it is always such a privilege to watch them perform in these roles.