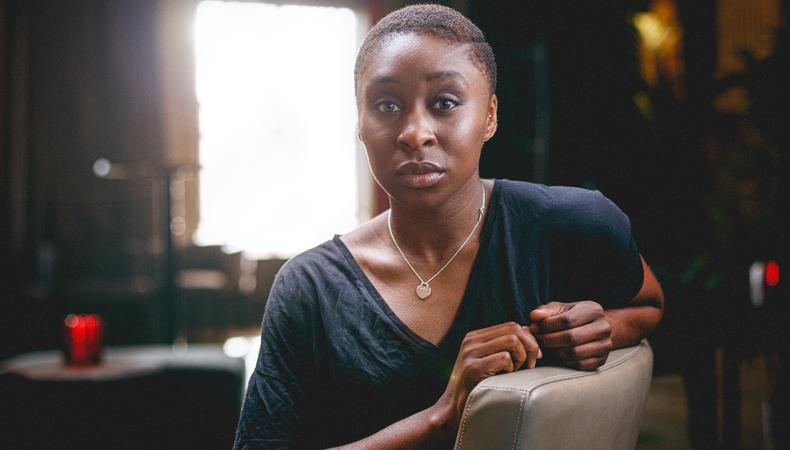 Cynthia Erivo admits audiences in her native London tend to err on the conservative side of theater etiquette. "It's a culture thing," the actor-singer says. "A lot of shows here it's, wait until the end to clap and then you clap." But when Erivo booked the role of a lifetime two years ago, that rule changed.
"That wasn't the case with 'The Color Purple' in London," she remembers. "They were vocal, talking to us, they would yell out at the end! I've never had anything like that, at all, in any other show I've done." Now that the John Doyle-directed revival of the 2005 Broadway musical is returning to NYC, this time featuring Jennifer Hudson and Danielle Brooks, Erivo is looking forward to an even more responsive crowd.
"I want more of what we had in London," she says eagerly of her Broadway debut. "I feel like we'll get it tenfold."
The character of Celie—the damaged yet irrepressible heart of Alice Walker's Pulitzer-winning novel, a Whoopi Goldberg-starring film, and the musical that won LaChanze a Tony Award—invites at first glance a deep sympathy, a downtrodden quality a performer might be tempted to turn into self-pity. But as Erivo points out, "If you, the actor, are too busy feeling sorry for the character, you can't actually play the character. Often when we're going through something traumatic, we don't feel very sorry for ourselves. We just try to get on with it."
Because Celie doesn't know to feel demoralized throughout a lifetime of abuse, Erivo says, the live audience is there rooting for the character to learn how to love herself. "It means it's open for the audience to will her to realize that something's not right. They're with her the whole way up to the point she says, 'I'm beautiful.' "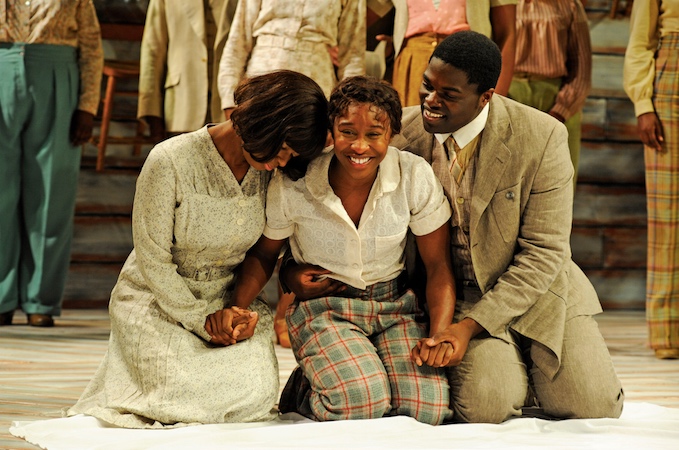 Cynthia Erivo in "The Color Purple" at the Menier Chocolate Factory in London. Photo by Nobby Clark.
If the arrival of that emotional climax brought gasps and cries from reserved London audiences—"Actually hearing the audience go, 'Ah!' used to break me completely," she says—Erivo can only imagine the effect on an American crowd. "You have to make sure that moment is a real discovery. People have been waiting to hear you say it. You realize they've been with you the whole time.... I think this is a show that wills people to be communicative. I want people to talk to us, almost. Through that it makes the story so much richer, to be able to be informed by the energy you're getting from out there."
Broadway audiences will be able to project that energy later this fall; "The Color Purple" opens at the Bernard B. Jacobs Theatre Dec. 10.
Inspired by this post? Check out our Broadway audition listings!