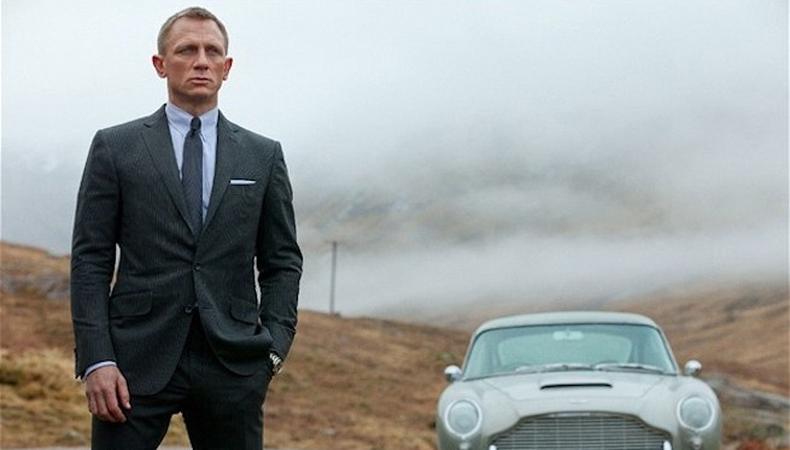 Hello and welcome back to our roundup of news from across the industry. From stage to screens big and small, we've got you covered. It's everything you need to know and all you can't afford to miss.
Danny Boyle to lead new "Bond".
Last week, Danny Boyle revealed that he is working on a script for the upcoming James Bond film. Along with "Trainspotting" screenwriter and regular collaborator John Hodge, Boyle is to create the 25th installment in the franchise which will also be the final film featuring Daniel Craig in the titular role. Hodge has scripted many of Danny Boyle's films, including the critically acclaimed "Shallow Grave", breakthrough "Trainspotting" and the sequel released last year.
Since the new year, rumours have circulated that Bond producers Barbara Broccoli and Michael G Wilson were looking to attract Boyle, though loyal "Bond" writers Neal Purvis and Robert Wade had originally been commissioned to write the next feature. Rumours were confirmed at the New York premiere of Boyle's TV show "Trust", where he told reporters, "We are working on a script at the moment, we'll see what happens. But it's a great idea, so hopefully it will work. I'd love to be able to tell you more...but I'm not going to."
Read the BBC's report on what we know so far about the next "Bond" film.
Lenny Henry attacks school drama cuts.
Lenny Henry attacked cuts to drama in education and called on the theatre industry to be more "bullish" in convincing the government to back the arts. Speaking at the launch of the National Theatre's initiative for better drama and theatre-making in primary schools, Henry criticised the government's slashing of school drama budgets. Echoing Andrew Lloyd Webber's condemnation of recent cuts to music in schools, Henry said that saving money by denying children access to drama is "cutting off your nose to spite your face". He added that drama was vital for young people: "If you are not teaching children how to be creative and curious, what are you preparing them for? You are not preparing them for the outside world".
Referring to the high standard of arts and opportunities in private schooling, Henry said, "We have an issue in this country in terms of working-class people having access to activities like writing and plays and music. Working-class people are under-resourced when it comes to the arts and we need to rebalance that". The new NT programme, called Let's Play, begins in one primary school in Brixton but hopes to access 50,000 primary pupils and train 1000 teachers in 700 schools by 2020. NT Executive director Lisa Burger said budget cuts and an increasing focus on testing and assessment around literacy and numeracy means many children have no access to drama. "Let's Play comes from our general concern about the state of drama education in the school curriculum," she said. Based on a concept from theatre director Katie Mitchell, it will see the NT commission new plays with songs and music for school children to perform.
Actor joins call for female TV writers.
Monica Dolan called on drama bosses and TV commissioners to realise that "female writers aren't going to lose them money". Speaking to The Stage after a performance of her solo play "The B*easts", the actor and writer said that theatre and TV needed to support women instead of "ticking boxes".
"There are lots of female writers in development but they don't seem to get the commissions. I think something needs to change there." Repeating criticisms leveled at the TV industry in an open letter from leading actors and writers, Dolan said that box-ticking meant denying female writers the opportunity to grow careers "organically" and that male-female creative partnerships were often broken up so that men could focus on male stories. She said the industry needs to focus on "not excluding women" instead of targets and quotas.
Screen Production News
Anonymous Content is creating a new producing outfit along with talent agents United and Casarotto Ramsay. Led by respected drama executive Sophie Gardiner, the new company, called Chapter One, will make TV for UK, US and international distribution. Read more here.
One of Ireland's most important film bodies has gone into liquidation. Filmbase has supported early career artists and small budget Irish films for three decades but have been forced to close their doors after an "unsatisfactory" audit. Read more here.
Stage Production News
Arts practitioner Yamin Choudhury is to take up the role of artistic director for the Hackney Empire in a reshuffle of the East London theatre's creative team. Read more here.
The theatre that currently houses "School of Rock" is to be renamed from The New Theatre to The Gillian Lynne Theatre in honour of the legendary West End choreographer. The decision was announced by Andrew Lloyd Webber, whose company has owned the theatre since 1991. Lynne, now retired, choreographed many of Webber's musicals including "Cats". This will be the first theatre in the West End named after a woman.
Check out Backstage's London audition listings!