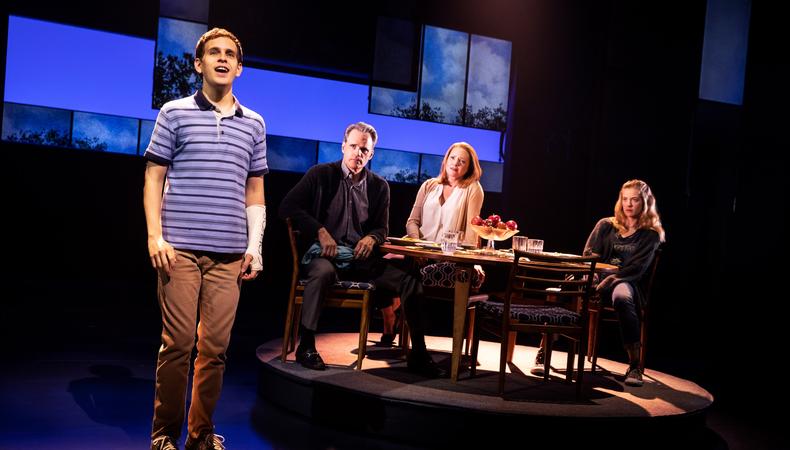 You don't have to be a Broadway baby to scratch your onstage acting itch. In fact, all around the country—and outside of it—there are bustling theater communities producing works so vibrant they'd have Edward Albee rolling over in his grave. Want in on that action? You'd be wise to know the ins and outs of industry happenings, and this is a good place to start: From across the pond and back again, here is the week's biggest regional theater news.
Does anybody have a map (to Canada)?
Ahead of its Canadian (and international!) premiere, "Dear Evan Hansen" has announced full Toronto casting. Joining previously announced star Robert Markus in the title role will be Jessica Sherman as Heidi Hansen, with Claire Rankin, Evan Buliung, Sean Patrick Dolan, and Stephanie La Rochelle as Cynthia, Larry, Connor, and Zoe Murphy, respectively. Performances begin March 5 at the Royal Alexandra Theatre.
Matthew Broderick is leaping across the pond.
Matthew Broderick is taking his act on the road. The multi-Tony Award winner and Broadway regular has signed on for his West End debut, starring in "The Starry Messenger" by Academy Award winner Kenneth Lonergan. Directed by Sam Yates, the drama will also star "Downton Abbey" actor Elizabeth McGovern, and hold performances for 13 weeks beginning May 16 at London's Wyndham Theatre.
The tight-knit family is complete.
Casting is now complete for the upcoming touring production of James Lapine's "Falsettos." Joining stars Eden Espinosa, Nick Blaemire, and Nick Adams will be Audrey Cardwell and Bryonha Marie Parham as the "lesbians from next door," as well as Thatcher Jacobs and Jim Kaplan, who will share the role of young Jason. The production kicks off at the Walton Arts Center in Fayetteville, Arkansas Feb. 8.
"Tiny Beautiful Things" heads west.
Casting is complete for the West Coast premiere of "Tiny Beautiful Things," Nia Vardalos' stage adaptation of the Cheryl Strayed best-seller. Leading the tear-jerker at the storied Old Globe in San Diego will be Opal Alladin, Keith Powell, Avi Roque, and Dorcas Sowunmi. The run is slated for Feb. 9–March 10, under the direction of Globe regular James Vásquez.