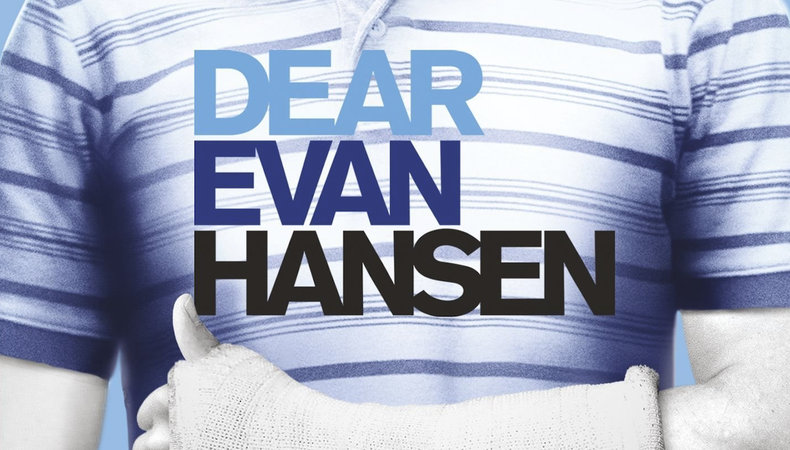 If you feel like Oscar Wilde when he said: "I love acting. It is so much more real than life" then you're in the right place! With industry news, the latest castings, and upcoming projects, we'll make sure stay updated on the ever-changing theatrical world. Whether it's West End, fringe or regional theatre, we have your back.
UK theatre hopefuls can be remembered 'For Forever.'
Smash hit musical Dear Evan Hansen has finally announced open calls for its West End production: 4 February in London at Pineapple Studios and 19 February in Manchester at the Manchester Dancehouse. The callout from Jill Green Casting is for the teenage members of the cast: Evan Hansen, Connor Murphy, Zoe Murphy, Jared Kleinman and Alana Beck. Brush up your 16 bars and we'll see you at auditions!
We're dreaming of a White Christmas in Leicester.
White Christmas, the stage musical adapted from the 1954 film of the same name, with classic songs by Irving Berlin, has been revived at Curve Leicester this holiday season. With a book by David Ives and Paul Blake, the 2004 musical tells the story of WWII veterans becoming performers. Directed by Curve's artistic director Nikolai Foster, the show stars Emma Williams and Monique Young as sisters, with Danny Mac and Dan Burton as their soldier counterparts. The show runs until mid-January.
Musical theatre-lovers rejoice.
The Other Palace has announced it will produce a first-ever MT Fest UK to celebrate and showcase new musical theatre in London. The two-week festival, running from 11–23 February, will offer numerous events and opportunities – in particular, the "Taster Menu" of eight new musical 45-minute shows, semi-staged, which are either re-workings of Broadway shows or entirely new work. Other events include "Night Caps" – late night concerts you can drop in on – and "Tea for Two" – discussions with musical theatre actors and makers.
Giles Terera can't give up his love for America.
From playing Aaron Burr in Hamilton, Olivier Award winner Giles Terera will take the stage at the Old Vic in The American Clock by great American playwright Arthur Miller. Terera will play Moe Baum and Robertson in the Rachel Chavkin–directed production. Following the Great Depression, The American Clock delves into the lives of the Baum family in New York City as they struggle to find their feet.
The Stage announces its awards shortlist.
A panel of writers and editors perused nominations for the Stage Awards and have announced their shortlist for the ceremony on 25 January. London Theatre of the Year will go to either the Almeida, the Bush or the Young Vic. Regional Theatre of the Year is between Nottingham Playhouse, Theatre Clwyd, Mold and the Royal Exchange in Manchester. They will also announce winners of the Innovation Award, the International Award, Sustainability Award, Producer of the Year, School of the Year and more. With no shortlist, they will also name an Unsung Hero at the January awards show.
From Edinburgh to Manchester to London.
Toast, adapted from Nigel Slater's memoir of the same name, has been taken on at the Other Palace. Starting in Edinburgh, and following a run in Manchester at the Lowry, the show weaves food and storytelling to detail Slater's formative years in 1960s England. The audience is even invited to try some of the dishes during the show, which runs from April to August 2019. Casting news is to follow.
More casting announced for Alys, Always.
In February, the Bridge Theatre will open Alys, Always – an adaptation of Harriet Lane's novel. Joanne Froggatt of Downton Abbey has already been announced in the lead role and Robert Glenister (Hustle and Spooks) as Laurence. With direction by Nicholas Hytner, this adaptation by Lucinda Coxon will also feature Sam Woolf, Sue Wallace, Vineeta Rishi, Sylvestra Le Touzel, Simon Manyonda, Jeff Rawle, Leah Gayer, Joanna David and Danny Ashok. Opening in February 2019, the play follows Frances (Froggatt) as she comes across an automobile accident and awaits the arrival of emergency services.