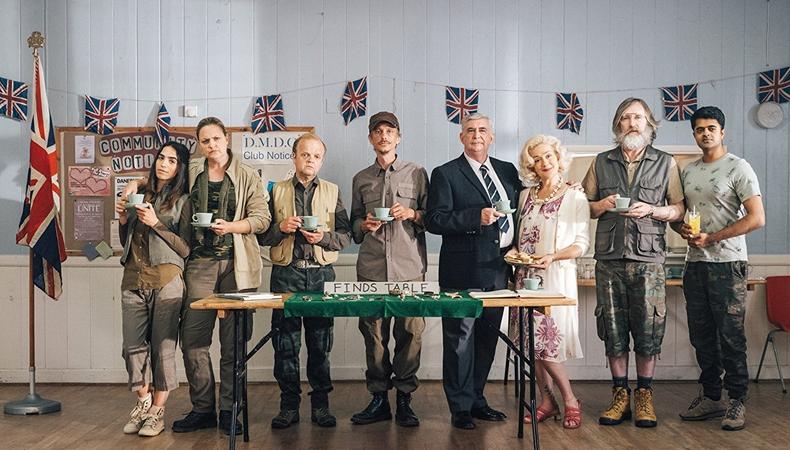 Currently appearing in series three of the award-winning BBC comedy "Detectorists", Orion Ben has a lot to say (despite her character being nearly-silent). Backstage recently caught up with Ben to find out what she's been learning on set from writer-director Mackenzie Crook and co-star Toby Jones, honing her comedy skills, and realizing that different is better.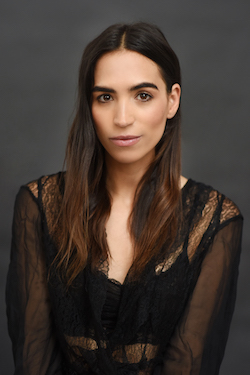 How has your latest role added to your skills?
Working on three series of "Detectorists" meant I got to watch some of the funniest and talented actors work. I witnessed just how much thought and creativity goes into every line and action. They would try something different with every take and offer so many options. It made me feel free to take risks, on the set of "Detectorists" and beyond.
Have you used Backstage in the past?
I love reading the articles, interviews, and advice on Backstage. I've not really used the site for auditions and submissions yet but I look forward to doing so in the future!
What was your first acting job?
My first acting job was playing the maid in "Three Sisters" at the Young Vic. It was the week after I finished drama school and I was invited to audition by the wonderful casting directors Camilla Evans and Maggie Lunn. I had left drama school without an agent but Camilla and Maggie took a chance and called me in, for which I am forever grateful. The play was directed by Benedict Andrews who was fascinating to work with. I got to watch talented creatives working, improvise and develop my character. It felt like a second drama school.
What advice would you give your younger self?
Be yourself. I'm of mixed heritage (my father is from Morocco and my mother Romania) and I grew up speaking English abroad. All this meant I thought I should fit into a box to make it easier for others to cast me or understand me. But when you try to change you end up not knowing who you are. It's great to do accents and mould yourself to a character but I think it's also important to stay true to who you are. When I was young, no one on TV or film looked like me and I felt a constant pressure to appear less foreign. Now I know that my looks are an advantage, rather than something I need to change.
What was your most memorable non-acting job?
I used to work at the Imax cinema in Waterloo while training at drama school. I basically lived off popcorn for three years and I must have watched "Avatar" over 300 times!
How do you typically prepare for an audition?
For me, every role is different. With some characters, you feel like you've known them your whole life. Others are distant from and there is much more work to do. You can always relate to characters on a human level, you can discover what you have in common. I do a lot of research and I love using music to get into the character state of mind.
What is your worst audition story?
Ahead of an audition for "War Horse" I was asked to prepare the scene both in French and a French accent. I can't speak French but my dad does, he helped me write it phonetically and learn it. The first round was okay, we did the scene once and I was able to read and even remembered most of the lines. Then the director asked me to improvise, she wanted me to pretend a chair was my horse and, thinking it was dead, run towards it. I then had to realise it wasn't my horse and frantically look for him. I decided to commit but was so caught up with the scene that the French went out of the window. I spoke complete gibberish. The casting director tried to work out what I was saying and, needless to say, I didn't get the job.
What film should every actor see?
The "Before Sunrise" trilogy. You have everything there; beautiful writing, subtle and truthful acting, and a very human portrayal of love and relationships.
What special skills do you have listed on your résumé?
I can pole dance and play the violin!
How do you keep yourself from burning out?
I write, read and watch films that inspire me. I also try my best never to count the days in between work!
Ready to score your first major role? Check out Backstage's London audition listings!