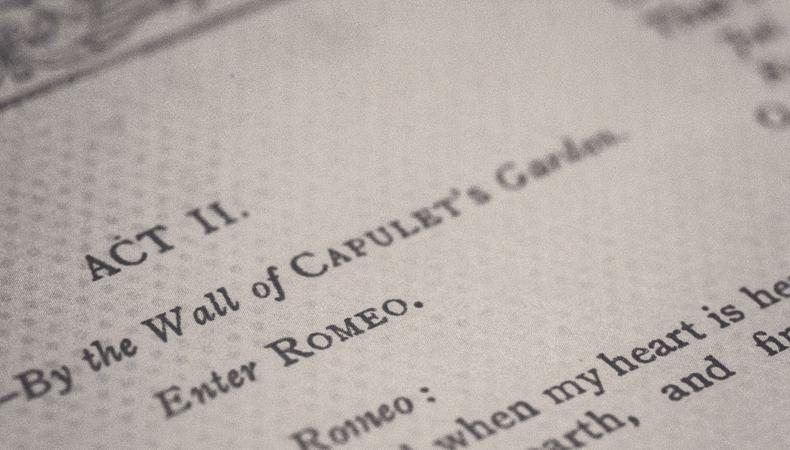 If there's one barrier between us and enjoying Shakespeare, it's the centuries of encrusted opinions about how Shakespeare "ought" to be performed. You hear the word "Shakespeare" and can't help picturing a white man wearing a ruff, making pronouncements in an unbelievably regal accent.
In reality, people have been finding new and exciting ways to make Shakespeare's plays come to life for generations. It's just that each generation has to make it new all over again. Here are five directors doing just that for the Shakespeare lovers and novices of today.
Deborah Warner
It has been noted that Shakespeare's plays offer major male roles of all ages, allowing great male actors to take on new challenges throughout the whole arc of their careers. Not so much for women. Deborah Warner has made a career of giving those male roles to actresses ever since she cast Fiona Shaw as Richard II in 1995.
Her latest production of "King Lear" marks the triumphant return, after a 25-year hiatus, of legendary actress Glenda Jackson as the titular character. Where many Lear's are played as doddering, senile madmen, Warner has directed Jackson to a performance critics are praising as one of the most powerful and commanding they've ever seen.
Simon Godwin
So renowned an institution as the Royal Shakespeare Company isn't often the first place you'd look for innovative stagings of the Bard's major works. Yet Simon Godwin's has turned heads with his recent "Hamlet," reset in an African state and featuring breakout star Paapa Essiedu as the Dane. Believe it or not, this is the first time a black actor has played Hamlet at the RSC. Critics are raving over Essiedu's performance, and they also give credit to Godwin for giving a manic, street-art flair to a show perhaps too often shrouded in over-the-top gloom and fog.
READ: 9 Tricks for Tackling Shakespeare
Emma Rice
Emma Rice is another director who's big on putting color—lots of it—into her Shakespeare stagings. As artistic director for Shakespeare's Globe theater, she won praise from many for her "Midsummer Night's Dream," bringing a bangra beat to enchanted forest in which the faerie queen Titania was played by burlesque artist Meow Meow. Some purists haven't taken kindly to Rice's wild vision, and she was recently forced to make an abrupt departure from the Globe. But the incident has stirred up a lively debate about how Shakespeare gets staged today.
Vishal Bharadwaj
Indian film director Vishal Bharadwaj recently had his trilogy of films based on Shakespeare's plays screened in London as part of the celebration of the 400th anniversary of the Bard's death. Over the course of the last decade, Bharadwaj made "Maqbool" ("Macbeth"), "Omkara" ("Othello"), and "Haider" ("Hamlet"), with each film gathering greater acclaim than the last. These films stay true to the spirit of the plays, if not the letter of the text, and in this way, they reclaim for India a source that, in the days of British colonialism, was often used to silence and suppress local art and literature.
Phyllida Lloyd
Elsewhere in London, another Shakespeare trilogy has been earning high praise. Phyllida Lloyd is directing "Julius Caesar," "Henry IV," and "The Tempest" with the same all-female cast. Staged in a 420-seat temporary theater inside the cavernous Donmar Warehouse, the plays are performed as if by inmates in a prison, intercut with the words of real prisoners reflecting on how Shakespeare connects to their lives. In a time when many so-called innovations in staging Shakespeare fall flat as gimmicks, Lloyd has achieved a stunning revision of Shakespeare for the 21st century.
Check out Backstage's theater audition listings!