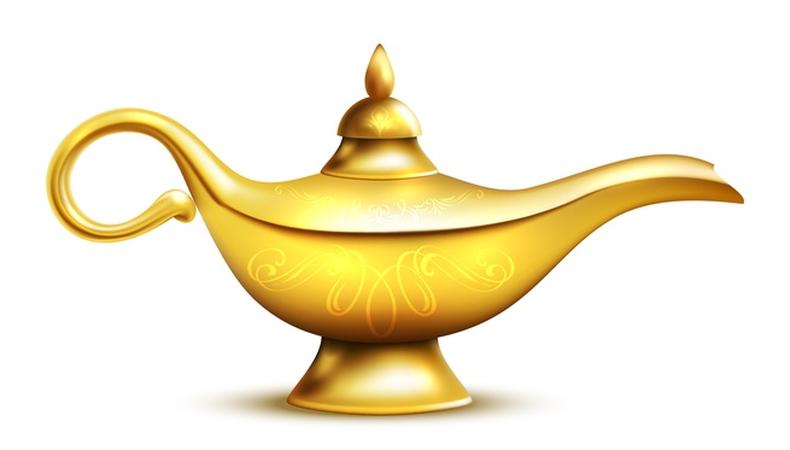 After "Cinderella" and "Beauty and the Beast," Disney is just getting started with its live action remakes of their animated favorites. Next up: "Aladdin," which has recently started shooting at Longcross Studios outside of London. Will Smith, who will play the Genie in the upcoming film, posted a photo to Facebook to celebrate the start of filming and "introduce" the rest of the main cast:
After an open call and lengthy casting process earlier this year to fill most of the lead roles, Smith is joined by Mena Massoud as Aladdin, Naomi Scott as Princess Jasmine, and Marwan Kenzari as Jafar. Billy Magnussen, Navid Negahban, Numan Acar, and Nasim Pedrad will also appear in the adaptation of the 1992 animated film.
Guy Ritchie is directing, John August wrote the script, and Lucinda Syson and Tess Joseph handled casting. Production began in June, and filming will continue through January 2018, so London-area actors should keep an eye out for potential background role opportunities throughout the fall!
Check out Backstage's London audition listings!