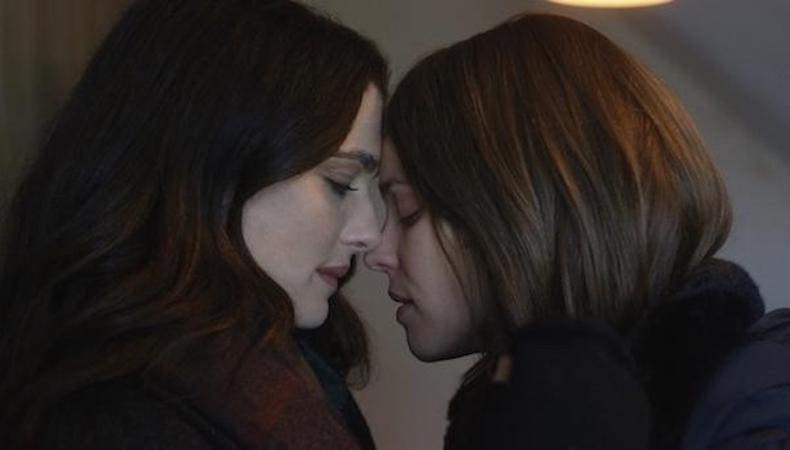 Sebastián Lelio may not say it in as many words, but to speak to the Chilean filmmaker about his acting beliefs is to realize that he emboldens his actors in part by employing Lee Strasberg's Method approach. This is the acting technique best known for requiring actors to recall their own psychology and biography, and to imbue the characters they're playing onstage or onscreen with that history. It's also the technique, Lelio intimates, that made his "A Fantastic Woman" star Daniela Vega so undeniably transfixing. (The Spanish-language film won the Oscar for best foreign language feature of 2017.)
"There you have an amazing example of someone that's offered her entire life to a film, because her cinematic existence is oscillating between what Marina is and what Daniela is," he tells Backstage over an international call. "They're the same thing at the same time, so you're watching the character and you're watching the person who's interpreting her, and you are aware of both dimensions. I think that, for me, is acting for cinema. I try to find the same thing with any actor."
READ: Daniela Vega's Winding Path to Acting
That much holds true, at least, for Lelio's first English-language feature, "Disobedience," which stars Rachel Weisz (who's also attached as producer) and Rachel McAdams as forbidden lovers trapped by faith and tradition within their Orthodox Jewish community in London's suburbs. While Lelio admits that the subject matter alone required substantial research and as many as 10 consultants throughout production ("At the beginning it was a bit paralyzing…because we wanted to really get it right in terms of the cultural texture and all the cultural nuances"), in the end, it simply came down to the emotional truths of these star-crossed women onscreen. Weisz plays Ronit, who was exiled from her community for her same-sex desires, while McAdams stars as Esti, the childhood friend with whom those desires were first explored. The two reunite when Ronit returns from New York City to attend her father's funeral; in the interim years, Esti has married their mutual friend, Dovid Kuperman (Alessandro Nivola), who himself has become a rabbi. Lelio takes to calling this unlikeliest of love triangles the "holy trinity."
"I really, really loved and connected with the fact that these are human beings trying to do their best, making mistakes," he says. "People who are in flux, who are changing, who are trying to grow. And all this is happening against ideas and values that are more or less fixed. It's a very strong motivation and a very old ancestral tradition, so I just loved the construct between these vibrating characters opposed to this eternal system of beliefs."
Just as with Vega in "A Fantastic Woman," Lelio called on Weisz and McAdams to use their fictional characters from Naomi Alderman's source novel as more of a guide for their performances and to fill in the blanks with their own, singular selves.
"What I am trying to capture with the camera is something that is in between what belongs to the characters and what is really essential to the human being that is interpreting them," he says. In order for his actors to "bare and expose" themselves, he needs a certain amount of trust—"I will take care of them until the very end," he says—and a "daring attitude."
It culminates, the filmmaker concludes, in "one of the main sources of cinematic pleasure as a spectator." He believes audiences want to see bits of the actor in the character so that "when they have their victories, you're a part of that. I think that's why acting in cinema generally has such a strong emotional response and a connection."

Ready to get to work? Check out Backstage's film audition listings!