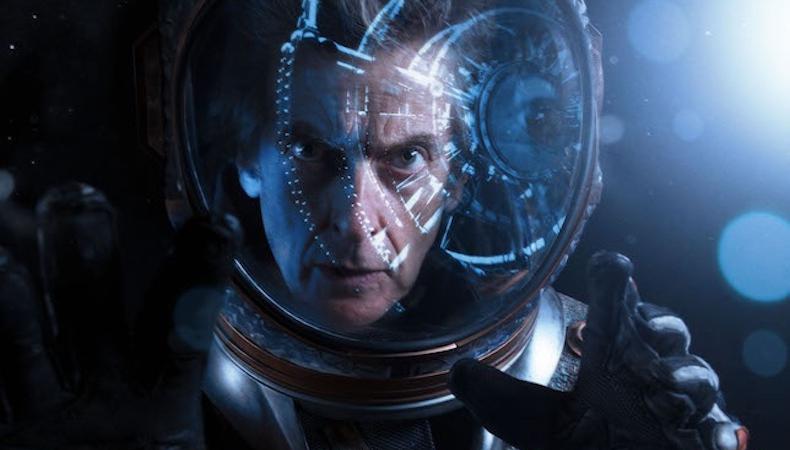 Best known for his work on "Doctor Who," "Call the Midwife," and "Upstairs Downstairs," Emmy-nominated CD Andy Pryor shares tips on how to approach an audition, the ways he finds undiscovered talent, and his thoughts on inclusion in casting in the U.K.
You've cast some pretty iconic projects and roles. Which of them was the most rewarding, and which was the most challenging?
I think each job is rewarding in its own way. It very much depends on the team that you're working with. And in many ways one of my most rewarding jobs, of course, is "Doctor Who." Partly because it's such an iconic and popular show. But also, because it's being able to work with such a talented range of people. Writers, directors, producers, executive producers, and a very eclectic mix of actors. I've been able to cast the show over the 10 series that I've done.
I would say two shows that I found particularly challenging but also very rewarding were "Cucumber" and "Banana" by Russell T. Davies. They were fantastic shows to work on and great fun, but they had some very specific casting requirements. Presenting a rainbow of characters with a variety of sexualities while being authentic as possible was probably one of the more challenging, even though I was thrilled with the result.
Your work is primarily with U.K. actors—with some exceptions. Would you say that there are any notable differences in the casting culture between the U.K. and the U.S.?
From what I can gather, I think here we tend to be a little more strategic in that we probably don't see quite as many people for each role as in the States. In TV casting particularly, casting directors are often expected to cast very wide, and meet a lot of people in a lot of different places, whereas we tend to be a little more research-based, and probably have slightly less time to deliver, therefore, we have to be a little bit more selective perhaps. But there are many exceptions to this, and I know casting directors in the States work very much like we do. But I think the cultures are becoming slightly closer as time goes on. In other words we both have executives to please, so there are more people involved in the casting process here perhaps, than there were 10 years ago.
READ: How to Become an Actor in the U.K.
Are there any dead giveaways that an actor is green in the audition room?
You'll often know due to lack of preparation. The most important thing an actor can do is prepare for an audition, and learn the role as best they can in the time that they've been given. You note a lack of camera technique in an actor if she's green. But that's part of what we're here for, to help with that, correct that, and teach people who might be less experienced in camera auditions how all of that works.
What are the top three ways that you find undiscovered talent?
Research, research, research. You [see talent] at the theater. You see drama schools, keeping an eye out for complete new talent coming through that way. Having good relationships with agents, not just the big corporate agencies, but the small agents who are brazen, going out and spotting new talent. And I think just keeping a general awareness of what's going on in the industry—be that television or theater, but it's keeping a bit of a finger on the pulse of who's doing what at any given time.
Who is your dream creator to collaborate with who you haven't yet and why?
I'm good friends with an American casting director, Jennifer Euston. She does "Orange Is the New Black," and she's a big "Doctor Who" fan. When "Orange Is the New Black," came out, it just felt like the best thing I'd ever seen, and we had this dream of one day swapping jobs, and she'd come here and do an episode of "Doctor Who," and I'd go and do some casting work for "Orange Is the New Black." Working with someone exciting like Jenji Kohan would be very interesting. She has great energy and fantastic ideas.
Do you have any general audition advice for actors?
It's not hard to find out about the project that you're going in for. So, if your audition has been organized by an agent, then get as much information from the agent as possible. If you get the name of the director, perhaps look them up on IMDb, and see what work they've done. It doesn't mean you have to sit and talk about their career, but it's just having an awareness of who you're meeting. And if you're coming in for a series that has already been in production or already been broadcast, always seek out some material from that series so that you know the tone of the piece that you're going in for. I also begin the [audition] within reason, not being afraid to ask questions. Make a decision about how you think the part should be delivered, but be prepared to deflect.
You're part of the Act for Change Project, and there's been a lot of conversation about work in the U.K. for actors of color. Thandie Newton said in an interview with The Times that it was difficult for her to find work if she didn't want to be part of a period piece or something in which she was racially abused. In your opinion, what can be done for casting directors and for actors to ensure that it changes and we continue moving forward on that front?
It's an issue that we all share a responsibility for. I think there are several battles where we can work on this. It's to do with the commissioning of the right project to enable people to have a variety of diverse voices to be heard. Also it's a question of keeping an open mind, and realizing that history shouldn't be white-washed, and in fact, period dramas don't need to only be about white rich people. It's our job as casting directors to encourage the people we work with to reflect the world that we live in. We live in a very diverse society and each element of society deserves to have their stories told, and be reflected on the screen. And we have to be conscious of making sure that we have an open mind about each role, and not just specific roles that are written, for example, people of color. I think, really, it's essentially about everybody being vigilant about perfecting the world that we live in.
Want to put Andy Pryor's advice to good use? Check out Backstage's London audition listings!