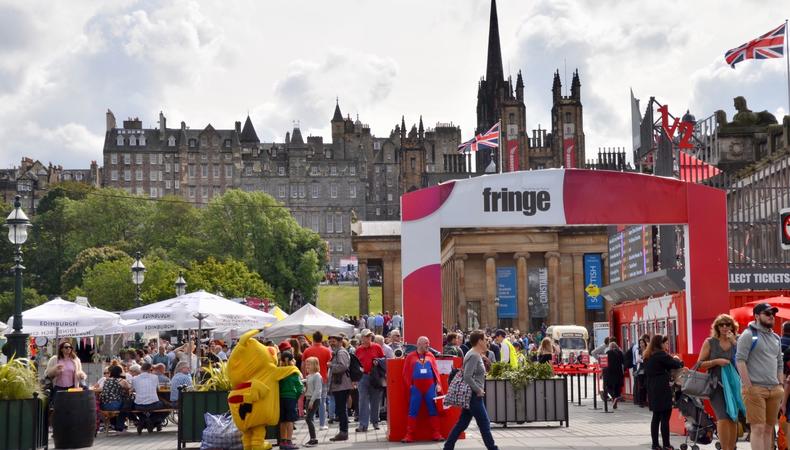 IF THIS IS NORMAL
New play If This Is Normal is going to the Fringe and casting performers who are keen to get involved in the process. From the team behind last year's critically acclaimed Lost in Thought, If This Is Normal follows twins Madani and Maryam and their best friend Alex, who have grown up bombarded by podcasts, porn, and politics. They're bonafide experts on the rules of sex until their pre-packaged principles are actually put to the test in the real world. Male and female talent, aged 17–21, of various ethnicities, is wanted for the production. The play contains discussions of aspects of sexual assault. If This Is Normal rehearses from July with exact dates TBC and dependent on availability. The team state they are sensitive to the demands of other work. The play performs for the entire Fringe. Roles are paid £300 for rehearsals with a profit share at the Fringe. Travel to Edinburgh and accommodation will be covered. Learn more from the casting notice and apply now.
SUMMER HOLIDAY
Casting director Simon Gross is on the search for lead performers for Summer Holiday, a musical touring production visiting community venues across the UK. Featuring an hour of songs, comedy, and costume changes, the two performers need to be engaging actors, strong singers, and have plenty of previous stage experience. One male and one female performer, aged 18–50, are wanted. Previous experience in light entertainment, musicals, or pantomime is a must. Summer Holiday rehearses from May 20–31 in London and performs from June 3–Aug. 2 from Monday–Friday. Roles are paid £500 per week for performances and £250 per week for rehearsals. Auditions will take place throughout April. Head over to the casting notice for more information and to apply now.
THRILLER PILOT
Actor, director, and filmmaker Nick McKinless is casting a pilot for a new streaming series that follows a reporter who's in possession of an expensive secret and is being chased down by a team of mercenaries. Male and female talent, aged 18–35, is wanted for a variety of roles. The pilot shoots for four weeks between June and August in and around London with roles paid at the national minimum wage. Check out the casting notice for more information and to apply now.
MIMA
BAFTA longlisted actor, director, and writer Elham Ehsas is casting his next short film after the success of Our Kind of Love. Short film Mima explores the slowly unravelling life of Layla, an actor who's spiralling out of control. The role of Layla is available, for Asian or Arab female talent, aged 20–32. She's a funny, bubbly actor, and her life is falling apart. The role requires implied nudity. Mima rehearses for one day in London and shoots on May 12 in Ealing. The role pays £100. See the casting notice for more information and to apply now.