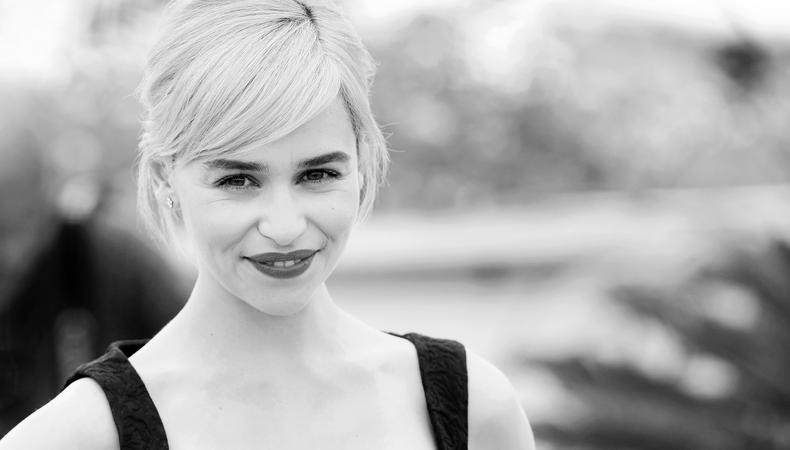 Few other series have done more than Game of Thrones to redefine the possibilities of modern television, and Emilia Clarke's iconic, silver-haired Daenerys Targaryen is an undisputed figurehead. So, imagine wrapping the first season of a career-making season on one of TV's most prestigious shows and not knowing if your brain will be healthy enough to allow you to continue.
Clarke recently revealed for the first time how close she came to death just weeks after wrapping Season 1 of Game of Thrones. In a candid and brave retelling, the actor describes in heartbreaking detail how an aneurysm led to a series of terrifying brain operations that nearly killed her, leading to a long and painful recovery that formed a very private backdrop to stunning public success.
A few months into 2010, after making rent as many actors do – "working in a pub, in a call centre and at an obscure museum" – Clarke landed a long-shot audition in London for a new HBO series: "The part called for an otherworldly, bleached-blond woman of mystery. I'm a short, dark-haired, curvy Brit." She launched into the hard work that has marked her career since, working out intensely to prepare, and against the odds, got the part.
She suffered her first aneurysm in February 2011 and survived it – along with a three-hour operation. She had to contend with the horror of memory-loss, and several weeks later was unable to remember her own name: "In my worst moments, I wanted to pull the plug. I asked the medical staff to let me die. My job – my entire dream of what my life would be – centred on language, on communication. Without that, I was lost."
READ: How to Take Care of Yourself as an Actor
Just a month or so later, Clarke, embodying what "the show must go on" really means for many actors, and continued to show up to promote the project and support her cast despite incredible pain. Sheer dedication powered her through Season 2, though she says that: "every minute of every day I thought I was going to die."
A second attack took place in 2013 after Season 3 had wrapped. Weeks later, barely able to master the pain and fear, Clarke was back out taking interviews at Comic-Con.
Thankfully, there have been no further attacks, and Clarke's story of endurance and professionalism is one that points to key lessons for actors at all stages of their careers: nothing matters more than health. At times, dedication to the craft and your success can make it very hard to find time to give it the attention your health needs, but your mind and your body are your currency in this business. Protect them at all costs.
For more from Backstage UK, check out the magazine.