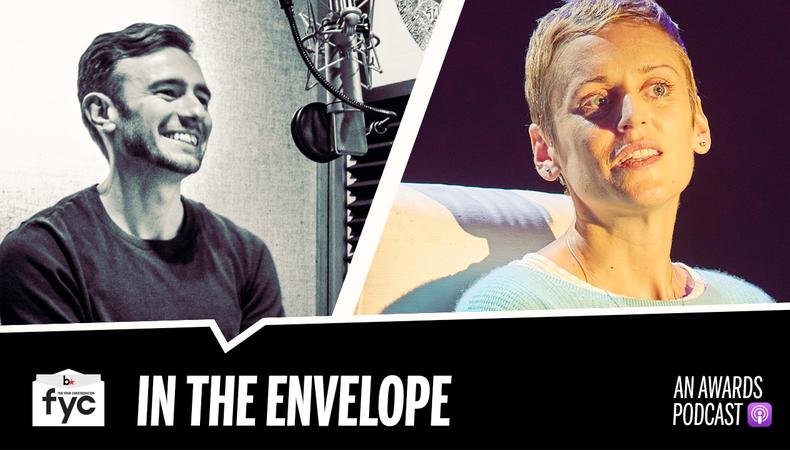 "In the Envelope: An Awards Podcast" features interviews with award-winning actors and other creatives. Join host and Awards Editor Jack Smart for a front row seat to the industry's biggest awards races!
Denise Gough is one of the most exciting presence onstage today. After training as a performer and scraping by in London from the age of 15, the Irish actress—yes, actress, she insists on principle—had a sensational breakout performance in Duncan MacMillan's drama "People, Places & Things," directed by Jeremy Herrin at the National Theatre. Her intense, committed work as a actress and addict earned Gough the Laurence Olivier Award for leading actress in a play in 2016.
Gough then appeared at the Oliviers two years later, and claimed another statue, for her performance as Harper in the National's stirring, timely revival of Tony Kushner's "Angels in America" directed by Marianne Elliott. Now with a Tony Award nomination for the Broadway transfer of the show, which became the most Tony-nominated play production in history, will Gough's awards streak continue...?
READ: Theater Legend Nathan Lane Talks Living and Dying Onstage in 'Angels in America'
Joining Backstage's podcast to speak candidly about getting her big break at age 35, the post-show process of letting a character go, and the reason she remains utterly fearless onstage, Gough proves she's a force with which to be reckoned. Don't miss her "In the Envelope" interview.
Listen now on: