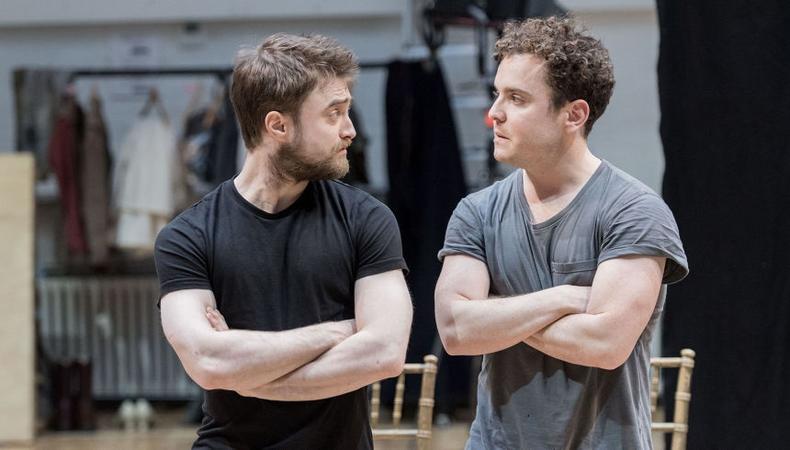 According to the saying, when you're tired of London, you're tired of life—but even the most cultured, clued-in Londoner sometimes needs a little help. Fear not, Backstage is here with our essential round up of all things cultural, artistic and—whisper it—fun! Actors—London is ready. Are you?
To go or not to go - is that even a question?
Apparently there are no small parts, only small actors. Someone must have told writer Tom Stoppard, who took two of Shakespeare's minor characters and gave them top billing in his 1966 play "Rosencrantz and Guildenstern Are Dead". It's currently playing to packed houses at the Old Vic. And for one night only, on May 2, lead actors Daniel Radcliffe and Joshua McGuire will chat about bringing Hamlet's hapless double act to life, giving lucky ticket holders a unique insight into this hit production. Not bad for just £6! An absolute must for actors and Harry Potter fans alike.
You've got to be in it to win it.
One of London's seriously hot tickets this spring is the National Theatre's new production of "Angels In America" starring Andrew Garfield, Nathan Lane and Russel Tovey. Unsurprisingly, it's practically sold out—but fear not, there is hope. Hundreds of tickets are being released for every performance and sold for the amazingly cheap price of just £20. The catch? You have to enter the National's special ballot for the chance to buy a pair. There are 50 ballot tickets each night and it's free to enter, so get clicking! The last ballot closes on July 6.
Trivia for film-lovers.
If you're an actor, chances are you're keen on the movies. So why not give those little grey cells a workout with London's legendary film quiz, "You're Gonna Need a Bigger Boat"? Held in different locations across the capital three times a month, all the questions are asked via films projected on big screens. It's fun but tough, so top tip: if you don't know what film the quiz title refers to, you might want to do some cinematic homework before you go! Tickets are £6.
Feeling funny?
Ten years ago director Edgar Wright and actor Simon Pegg joined forces to create the brilliantly anarchic police comedy, "Hot Fuzz". Now, as part of the sixth LOCO London Comedy Film Festival at the BFI Southbank, Wright and assorted cast members (TBA) will be on hand to talk about the making of the film, Cornettos and all. And if that's not your cup of tea, what about the UK premiere of "Chubby Funny" a new comedy about struggling actors? Could it be the new Withnail? Only one way to find out. Both events are on May 6th and are booking now.
Have a ball.
Even the most dedicated actor needs to relax once in a while. Benedict Cumberbatch likes to sketch, and Dame Judi Dench apparently enjoys stitching X rated embroidery in between takes. So when audition nerves get too much, head over to Dalston and "Glowy McGlow", an underground club where you can let loose on the dance floor or dive head first into their "adult playpen" containing 250,000 glow in the dark balls. Tickets start from a tenner. Beats sketching any day, eh Ben?
The other London Marathon.
Everyone loves blisters right? Maybe not. If Lycra, athleticism and almost guaranteed shin splints aren't your thing, then why not spend the weekend before the real London Marathon at a one-off concert in aid of male cancer charity, Orchid. On April 16, West End musical stars like Kim Criswell, Nathan Amzi and Louise Dearman will come together at the Other Palace in Victoria to sing 26 songs rather than run 26 miles. Epic and absolutely no blisters. Predictably enough tickets cost £26, but hey, it's for charity.
Looking for a career as robust as your social life? Check out our London audition listings!