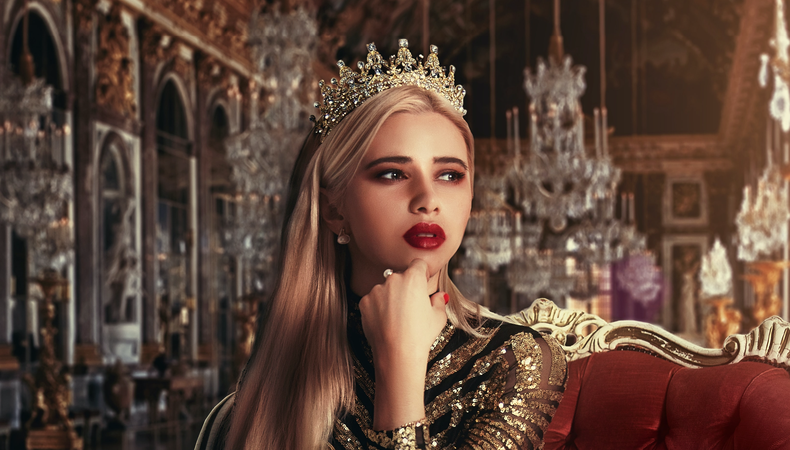 These screen, stage, and voice projects need talent in the UK right now, so sharpen your self-taping and audition skills and get busy.
Fantasy feature film casting now
Casting director Selin Erkut is seeking two performers with previous screen experience for a feature film, plot details under wraps. The Princess is female, playing age 18–23 and any ethnicity. She's attractive, ideally with blonde hair, and with good comic timing. She should look "like a classic Disney princess," and performers should have RP or neutral accents only. Male lead Finn has a playing age of 16–23 and any ethnicity. He has an "underwhelming physique" from living on the streets but is charismatic, charming and funny – think Tom Sawyer with an RP or neutral accent. The film shoots this September in Slovakia and all performers and crew will have to adhere to Covid-19 testing and guidelines before travel. Roles are paid professionally, above Equity Minimum, plus travel and accommodation covered. The team are seeking performers based anywhere in the UK. Head to the casting notice for more details and to apply now.
Casting fit older people for lifestyle shoot
Stock image creators FLASHPOP are casting for real people aged 50–65 for an adventurous lifestyle shoot in the great outdoors. Casting director Rhiannon Llewelyn is seeking physically fit males and females for an active lifestyle shoot comprising subjects like hiking, relaxing with yoga, wild swimming, walking along wild rugged beaches, cooking on an open fire, relaxing in an outdoor hot tub, and enjoying the view. The shoot is for Getty Images and the production will be creating stills. The project works for two days, possibly in Snowdonia or the Brecon Beacons in Wales, though exact location and date TBC. Roles are paid a fixed fee of £700 plus expenses for transport or petrol and overnight stay and food is provided. The team are seeking performers based anywhere in the UK. Head to the casting notice for more information and to apply now.
Video game trailer casting background roles
Branding and content company Ichi-Worldwide are casting background artists for a video game trailer. The team are seeking four Male Soldiers, 18+, to play Roman legionaries, and are specifically casting for olive-skinned Caucasians with athletic builds. They are also casting four Prisoners, 18+, "skinny builds," and any age, gender, and ethnicity. The project may see performers multi-role, playing both soldiers and prisoners. The trailer shoots 28 July in Clerkenwell, London and roles are paid £100 for the day, with the potential to pay more depending on shoot time. The team are seeking performers based in London. Check out the casting notice for more information and to apply now.
Short film from acclaimed writer-director, casting now
Writer and director Ben Plumb, creator of mockumentary Spotters-Spotters, is casting for new short film Animal Pie. Following a group of friends at a party that ends badly, the film turns the American Pie-style college movie stereotype on its head, exploring how the MeToo movement has changed the way we process stories of predatory behaviour. Lead role Chris is male, playing age 18–25 and white. A charming and naive twenty-something student in London, he's having the best time of his life. Co-lead Sally is female, playing ages 18–25 and Black, South Asian, or mixed race. A self-assured final-year student, she has an air of mystique and sharp-edged wit that hides vulnerability. The project rehearses 26 August and shoots 2–5 September in London, with roles paid £75 per day. Head to the casting notice for more information and to apply now.
See also: