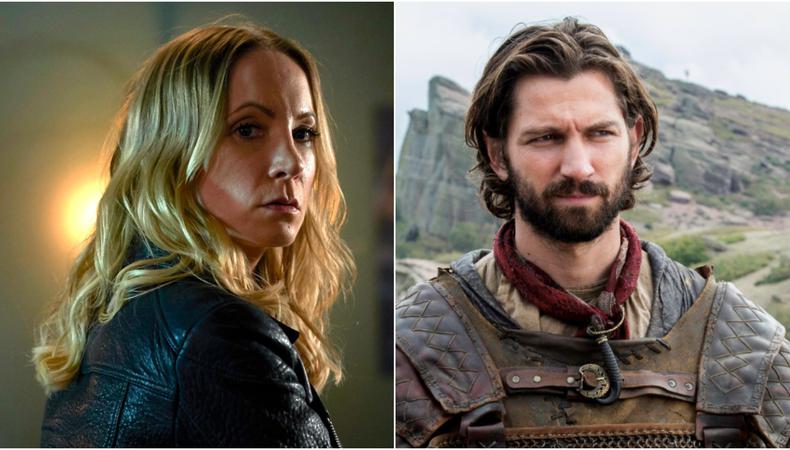 Production is re-opening and the following UK projects are now visible on the horizon, whether in development or actively casting. Keep these leads on your radar and your eyes open for the opportunity to land an audition.
Angela Black
From Harry and Jack Williams, creators of The Missing and producers of Fleabag, new series Angela Black follows a woman trapped in a relationship with a man she discovers has dark secrets. Currently in pre-production, actors Michiel Huisman, Joanne Froggatt, and Samuel Adewunmi are attached and shooting is set to begin in 2021. Also onboard is casting director Gary Davy.
Stath Lets Flats
The cult comedy written by and starring Jamie Demetriou as loveable but inept estate agent Stath returns for a third series, with shooting scheduled for early next year. The main cast are set to return but casting team Jane Ripley and Nicky Bligh are likely to be attached for pre-production.
Looking for your next TV role? Check out our UK castings
Flipside
Adventure TV series Flipside follows Oscar, a man searching for his past while his present is shaped by other people's memories. With Jonathan Creek director Sandy Johnson attached, the series is gearing up for production next year and casting director Tracey Gillham is on board.
Update: All Creatures Great And Small 2
The second series of Channel 5 drama series All Creatures Great and Small is in pre-production and has now confirmed shooting dates for March 2021. Following the adventures of staff at a country veterinarian practice in 1930s Yorkshire, the series has casting directors David Martin and Beverley Keogh attached.