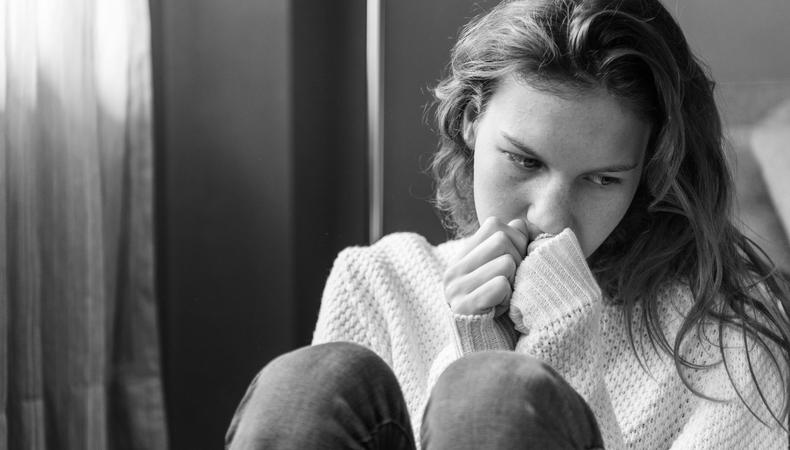 Developments in the business of acting are not always front-of-mind for time-pressed creatives, yet can have a major impact on how their careers develop. That's why we've created The Business, a series to help UK actors and performers stay updated on the key stories that will affect the nuts and bolts of their professional lives. This week, actors discuss hot topics at the first Houselights Open Forum; a free auditions scheme expands beyond London; actors' mental health group finds a permanent home, and Equity campaigns to end dodgy producers leaving performers out of pocket.
Houselights Open Forum sees actors ask burning questions
Hot on the heels of their funding award announcement, Houselight's first open forum saw performers from across the industry discuss burning issues such as dealing with agents and safer working practices for female performers.
Launched in August to help graduating performers and theatre professionals address and report sexual harassment at work, Houselights live-streamed and tweeted their first forum from the Almeida Theatre in London. Founders and recent drama school graduates Rachel Vogler and Kim Turford were joined by a panel that included student representatives, working actors and the chair of Equity Women's Committee, Kelly Burke.
As well as providing students with a working knowledge of the policies and processes around harassment, Houselights set out their plans to offer workshops, discussions and video resources for drama schools and youth theatres. The organisation launches in an industry still coming to terms with sexual harassment and bullying at the highest levels, including allegations against current and former artistic directors – most notably Kevin Spacey at London's Old Vic Theatre. The first question to the panel was: "A year on from #MeToo, what changes have we seen and has it been successful?"
Read the tweets from Houselights Open Forum here.
Free audition scheme expands to East Midlands
An organisation that helps young people from low-income backgrounds gain places at drama schools is expanding to the East Midlands.
In their first scheme outside of London, Open Door will bring their year-long programme of training and mentoring to assist aspiring actors in applying for places at leading drama schools. Performers are offered 15 hours of one-to-one sessions, singing lessons, travel to drama schools and seven free auditions at UK drama schools, including RADA and the Royal Central School of Speech and Drama.
The initiative is teaming up with major theatres including Nottingham Playhouse, Leicester Curve and Derby Theatre to create a regional network to support the work of Open Door. Also launching this year is Open Door Backstage, a similar programme designed to help people interested in backstage and creative roles, such as set and lighting design. Actor and founder David Mumeni said: "I'm really excited about us expanding to the East Midlands – a place, I believe, that has a wealth of talent but many barriers that stand in young people's way."
He added: "Open Door's move into backstage and production is something we're equally excited about. We have to make sure young people know there are jobs in the industry other than acting – skilled, creative jobs that you can make a living from, with high employment prospects."
Actors Centre partners with mental health meet-up Talk
In time for World Mental Health Day earlier in the month, London's Actors Centre announced a partnership with wellbeing group Talk to hold weekly sessions for actors and performers. Set up by actors Christian Edwards and Harry Long earlier this year, Talk holds regular informal meetings for people who may be experiencing mental health issues. Having run sessions around London, the organisation now moves into the Actors Centre in the West End. Meetings are open to anyone in the industry and are free to attend, with sessions held every Tuesday from 5.30pm to 6.30pm.
Actors Centre chief executive Joel Fisher said: "I am so glad that we are expanding our mental health provision [...] and are able to bring more awareness and offer more mental health support within the industry."
He added: "Together, we have an ambitious growth plan for Talk and hope that, with further involvement from the wider industry, we can continue to normalise these discussions."
Talk sessions will complement existing drop-in sessions provided in partnership with Equity, where performers can discuss bullying, harassment and other concerns in confidence with a trained professional. The Actors Centre and Talk plan to run additional sessions elsewhere in London and regionally in the future, and are seeking support for this from producers, venues and organisations.
Read our interview with Talk co-founder Christian Edwards here.
In Brief
Study reveals parents make a 'career and salary sacrifice'
A landmark study by campaign group Parents in Performing Arts has exposed the challenges facing people with caring responsibilities in the performing arts. PIPA's research reveals parents and those with caring duties earn up to £3,000 less each year than colleagues, are forced to make a "career and salary sacrifice" and in some cases stop working completely. Described as the first survey of its kind, the group collected information from over 2,500 respondents across dance, music and theatre. PIPA is now lobbying industry bodies and employers to establish career development opportunities for parents returning to work, and for equal opportunities monitoring to include carers and parents.
Read more here.
Brexit bites hard in Scotland
More than a quarter of arts workers in Scotland are considering leaving the UK because of Brexit. A survey has shown that a majority of workers in the Scottish arts sector believe Britain's exit from the EU has already impacted the arts industry, with just 1% of respondents saying this has been positive. Carried out for the Federation of Scottish Theatres and the Scottish Contemporary Arts Network, it revealed that 87% of those surveyed expect Brexit to have a negative long term impact on their work. Director of the FST, Jude Henderson, said: "Scotland's performing arts practitioners and companies are connected and renowned worldwide, and have especially strong and productive links with our European partners.
"The potential loss of talent, networks and funding post-Brexit threatens access to arts and culture at home as well as making Scotland less visible around the world."
Read more here.
Producer working despite allegedly owing £30,000 to actors
A theatre producer being pursued for more than £30,000 in alleged unpaid wages has continued to stage productions, despite Equity building a case against him. Neil Eckersley was behind the touring production of Wonderland that collapsed last year after after a financial dispute saw sound equipment taken back by suppliers. Produced through a company called Wonderland the Musical Ltd, with Eckersley as the sole director, Equity confirmed they are pursuing the company and Eckersley for more than £30,000 in unpaid wages allegedly owed to 10 actors from Wonderland.
Commenting on the collapse of a tour of Thoroughly Modern Millie earlier this year, Equity promised that the union are to lobby to change laws allowing producers to dissolve a company and set up another, despite owing money to employees. The union said that current regulations allow "some rogue producers to head up multiple companies again and again, and then dissolve them" and that they will push "to improve accountability." They added that this has never happened on a production where an Equity approved contract has been in place.
Read more here.