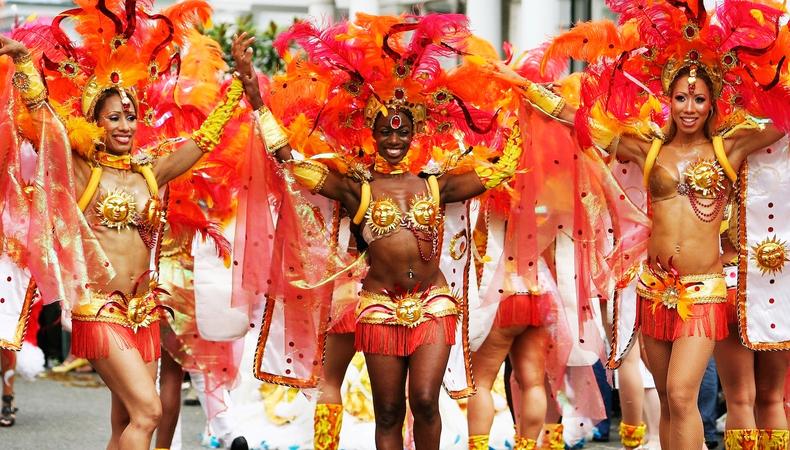 Are you OK? Have you been working too much and playing too little? Has that work-life balance swung a little bit too much towards endless rounds of learning lines, auditions and prep? Well, fear not because this week we're embracing fun and creativity in our pick of what the city has to offer.
Dance the night away in W11.
The big, brash and magnificent Notting Hill Carnival kicks off this weekend and if you've never experienced it before, prepare to be amazed. The streets of one of London's poshest districts will be overrun with over 70 floats, hundreds of Caribbean dancers, sound stages and people eating goat curry for the first time. Only Rio's carnival is bigger! (Free)
Get hands-on at MakeMore.
Taking residency this week in hipster-tastic Hackney's Victoria Park is a new kind of festival celebrating creativity in all its forms. At the MakeMore Festival, you can try your hand at almost anything, from beekeeping and throwing pots to making plasticine models with the team behind Wallace and Gromit. Plus there's food and performances to enjoy. (From £28)
Let the good times roll… and bounce.
Work, eat, sleep, repeat. Being an adult can sometimes be tedious so why not break the cycle with a quick jump around on the world's biggest bouncy castle. This weekend The Monster aka 300 metres of inflatable fun is in the Victorian splendour of Alexandra Palace, so let loose and get bouncing! (From £19.80)
Follow in Kurt Russell's footsteps.
In 80s classic movie Overboard, Kurt Russell openly declares his love for both Goldie Hawn and Crazy Golf. We make it a rule never to defy the Kurtmeister and it seems golf of the mad variety is having a bit of a London moment. You can play in a north London pub, play on level 8 of a multi-storey car park or tee off in the middle of Oxford Street. The choice is yours. (From £10)
Check out Backstage's London audition listings!