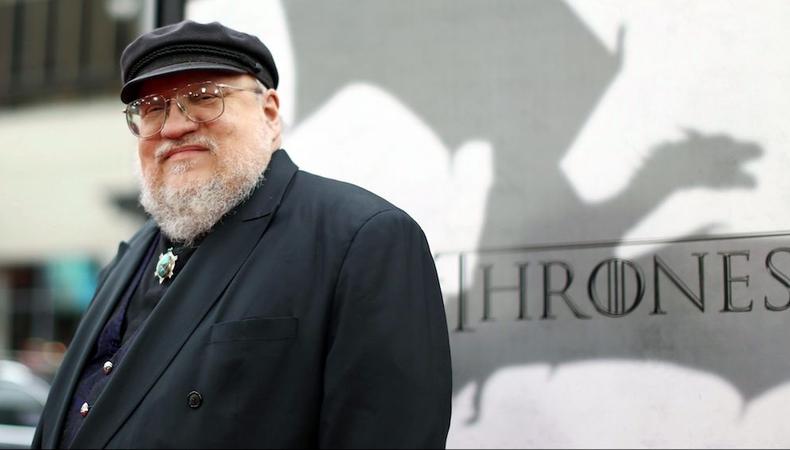 Stay in the loop on industry and casting news with our write-up on who's been slated for recent film and television roles!
"Nightflyers"
While everyone is still reeling from the season finale of "Game of Thrones," the creator of the megahit, George R.R. Martin, is quietly setting up another one of his works for a small-screen adaptation. The bearded author is in the process of bringing his novella "Nightflyers" to SyFy. The pilot will follow a telepath and a group of scientists as they journey into space to seek the help of aliens on the eve of Earth's destruction. These extraterrestrials, however, don't come in peace; the scientists soon realize the beings may be wreaking havoc on the galaxy. The project, which currently does not have any actors attached, is looking to fill its roster with the help of Zane/Pillsbury Casting. Production on the pilot is anticipated to start sometime in the late fall around November. Filming is likely to go international in Ireland for the short pilot shoot.
"Locke & Key"
Halloween may come only once a year, but for one family, the hauntings are never-ending. Hulu has recently picked up the pilot "Locke & Key." The series will pull its content from an IDW comic of the same name that follows three siblings who move into their ancestral home after the murder of their father. The siblings soon discover that the house has keys that grant them magical abilities. But the keys aren't the only things lingering in the house: An angry demon is also out to cast them from the home. Currently, the pilot has Frances O'Connor and Jackson Robert Scott attached. Sarah Finn, the definitive comic-to-screen casting director, will assemble the remaining actors prior to the production's start date. TV alum Carlton Cuse is executive producing the project that will mix superheroes with the supernatural. Production is scheduled to start later this fall, with exact dates pending. Toronto will host the production for its pilot shoot.
"Highland"
Margaret Cho is about to get autobiographical with her new TNT pilot, "Highland." The project will bring two sides of a Korean-American family together when a vital relative passes away. With chaos swirling, an unexpected member of the family steps in to pull them together. Currently, Cho is the only actor attached to the project, but Telsey + Company is assembling additional actors for the fall shoot. Production is expected to take place in Los Angeles.
For the latest news, check out backstage.com/resources to find thousands of production listings, casting directors, acting classes, agents, and more!