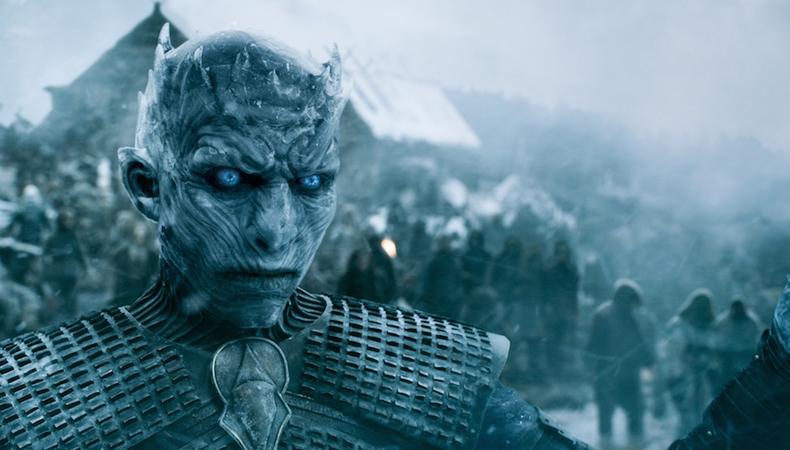 Hello and welcome back to our roundup of news from across the industry. From stage to screens big and small, we've got you covered. It's everything you need to know and all you can't afford to miss.
Publication apologies over 'little overweight girl' review.
Online-only reviewers British Theatre Guide apologised 'unreservedly' last week for a review in which their critic referred to the weight of actor Nicola Coughlan, appearing in 'The Prime of Miss Jean Brodie'. Philip Fisher's review of the Donmar Warehouse production on British Theatre Guide suggested that the actor plays a 'little overweight girl', however, the character's weight is never referred to in the production. Coughlan took to Twitter to call out the critic, saying he had 'reviewed my body' and claiming that he had mentioned her weight in a previous review of 'Joe Forever' at Edinburgh's Traverse Theatre.
Coughlan told followers: 'my weight has no relevance to either the performance I have in that or 'The Prime of Miss Jean Brodie' '. Addressing the critic, she wrote, 'I know you are a theatre reviewer and your body has no relevance to your job, but maybe you'd like me to cruelly review it for you and post it online'? The actor also tagged the website and said she was 'disappointed' Fisher was still reviewing for them. British Theatre Guide responded, saying that they were sorry for the offence 'caused by the wording of this review' and that 'while the reviewer may not have intended to offend, he accepts that it is not acceptable to use such descriptions in a review and not BTG policy'. Other industry figures reported that the critic had referred to a female character as 'an alcoholic slut' in a past review.
Conversations surrounding comments like Fisher's have become more frequent; some believe it to be symptomatic of the attention currently being paid to the lack of diversity within reviewing, and the minority of female voices. After Quentin Lett's review sparked outrage earlier this year, and the Guardian dropped longstanding theatre critic Lyn Gardner, conversations around the gender, ethnic, and class make-up of critics have been reignited.
UK screenwriter Jane Goldman to write 'Game of Thrones' prequel.
The internet went wild last week after it was revealed that producers from HBO ordered a pilot for the 'Game Of Thrones' prequel from U.K. screenwriter Jane Goldman ('Stardust', 'Kick-Ass', 'Kingsman: The Secret Service'). The pilot, based on a story Goldman and author George R.R. Martin conceived together, will take place 'thousands of years' before the events of the original series, according to an HBO statement, and will chronicle 'the world's descent from the Golden Age of Heroes into its darkest hour', 'the horrifying secrets' of Stark and Westeros family history, as well as reveal the origin of the White Walkers.
She is just one of the writers working on 'successor shows' to the popular 'Game of Thrones' series which shot in the U.K. and made a raft of British actors, including Kit Harington and Emilia Clarke, household names around the world. As Screen reported, Goldman 'is the first [writer] to get the order' to deliver a pilot. The eighth and final season of the original 'Game of Thrones' series is currently shooting in Northern Ireland and will be broadcast next year. For fans wanting to find out more about the prequel, Rotten Tomatoes have put together an 'everything we know so far'. Actors should know that 'none of the characters or actors' from the original series will appear in the prequel.
Hopefuls may also want to keep an eye on what 'GoT' casting director Nina Gold is up to.
Fringe venue code of conduct falls short.
A new code of conduct designed to protect volunteers and staff from exploitation at the Edinburgh Festival Fringe has been criticised by campaigners, even before it was passed by Edinburgh Council. Proposed earlier this year by councillor Alex Staniforth, it follows concerns about the extensive use of volunteers during Edinburgh's festivals, including the city's Hogmanay celebrations. The new guidelines have been designed to tackle low pay or no pay positions, inadequate breaks, and poor accommodation. Against earlier reports, the council did not back the campaign to provide a living wage of £8.51 per hour for everyone working at the Fringe.
Amongst the critics of the guidelines were Fair Fringe, a campaign established last year to combat poor working conditions and exploitation at the festivals. A representative bemoaned the 'voluntary nature' of the code of conduct, adding that they were disappointed that the council was encouraging a 'fake living wage' of £7.83 per hour. Kirsty Haigh from Fair Fringe told CommonSpace the group had asked the council to attach their charter to licensing regulations, meaning that Fringe venues would need to adhere in order to operate performances. 'If companies were then found to be breaching or not fulfilling this agreement then the license would be removed. A policy like this would transform the Festival overnight and force Fringe companies to take workers rights seriously.' She said that the campaign will continue until 'every worker in the Fringe has the working conditions they deserve'.
Stage Production News
Actor David Threlfall and comedian Rufus Hound are to reprise their roles in the Royal Shakespeare Company's production of 'Don Quixote' when the play transfers to the West End later this year. James Fenton's adaptation of the novel by Miguel de Cervantes opened at the RSC's Stratford-upon-Avon home in 2016 to critical acclaim. The play will run at the Garrick Theatre from Oct. 27 to February 2019.
Read more here.
Kit Harington and Johnny Flynn are returning to the West End later this year in a revival of Sam Shepard's 'True West'. The play sees a Hollywood screenwriter (Harrington) and his brother (Flynn), a burglar reuniting at their mother's house. 'True West' will run at the Vaudeville Theatre from Nov. 23 to Feb. 16, 2019, directed by Matthew Dunster ('Hangmen').
Read more here.
Screen Production News
Shepperton Studios have revealed expansion plans, the second major London studio to announce extra facilities to deal with the demand from international film productions coming to Britain. The new plans include new sound stages as well as production facilities and backlots. Just last month a 'Hollywood of the North' was announced in Liverpool and the film industry has viewed Shepperton's intentions as further proof of a healthy film and TV industry, as well as a growth in opportunities for British actors to join major US franchises.
Read more here.
Looking to get cast? Apply to casting calls on Backstage.