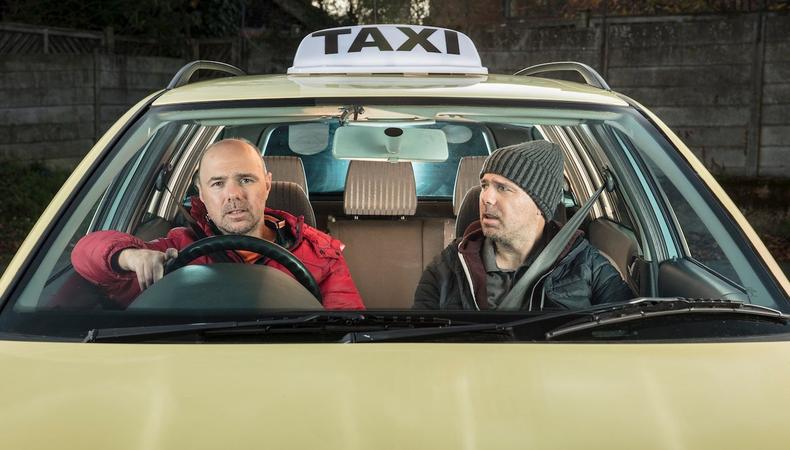 Greenlit means a project is officially a go, so all you have to do is follow these leads to stay up to date. You never know where you'll find an opportunity to land an audition!
Sick of It 2
Karl Pilkington returns as a version of himself – a middle-aged man trying to make sense of the modern world after he's been dumped as his aunt's carer and needs to find a new job. Exploring the life he would have led were it not for meeting Ricky Gervais and Stephen Merchant, Pilkington's comedy for Sky starts shooting all six episodes of a second instalment soon. Direction is by frequent collaborator Richard Yee and casting is by Julie Harkin.
Industry
From production company Bad Wolf (A Discovery of Witches, His Dark Materials) comes this London-set feature-length drama set inside the UK office of an American bank. Industry explores the generation coming into the world of international banking after the 2008 world financial crisis and is written and directed by duo Mickey Down and Konrad Kay. Shooting begins in London this summer and casting director Lucy Rands is attached.
Cold Call
Four-part psychological drama Cold Call follows a single mother dealing with the fallout of a scam phone call that changes her life. Starring Sally Lindsay (Coronation Street) the drama for Channel 5 films on location in Manchester soon. Casting director Michelle Smith is attached.
The Besieged
Set moments after a bank heist has gone horribly wrong, The Besieged combines the drama and tension of Dog Day Afternoon with the science fiction of classic The Thing. Shooting in Manchester soon, with casting director Michelle Smith attached.
For more from Backstage UK, check out the magazine.