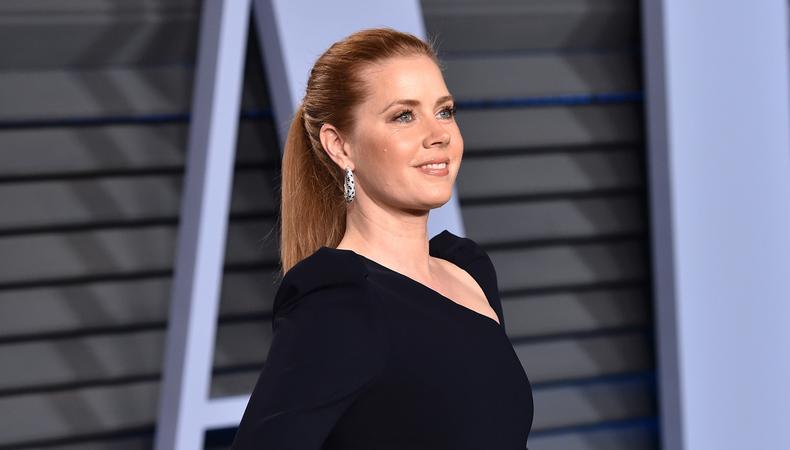 Greenlit means a project is officially a go, so all you have to do is follow these leads to stay up to date. You never know where you'll find an opportunity to land an audition!
"Hillbilly Elegy"
Six-time Oscar nominee Amy Adams will go for a seventh with her next big film role. The "Sharp Objects" actor will star in Ron Howard's upcoming Netflix film adaptation of "Hillbilly Elegy." Adapted by "Shape of Water" writer Vanessa Taylor from J.D. Vance's memoir of the same name, the story "follows three generations of an Appalachian family as told by its youngest member, a Yale law student forced to return to his hometown." There's no word yet on who Adams will play in the film, nor has there been any other casting news, but Carmen Cuba is casting and the process seems to be picking up with the news of a star.
"Cowboy Bebop"
Announced late last year, Netflix is getting a live-action version of the cult animated series "Cowboy Bebop," and now, the project has found much of its cast. John Cho, Mustafa Shakir, Daniella Pineda, and Alex Hassell are set as the leads. The story follows "a ragtag crew of bounty hunters on the run from their pasts as they hunt down the solar system's most dangerous criminals." Shinichiro Watanabe, the director of the original anime, will serve as a consultant of the series. There are still some major roles yet to be cast and Debra Zane is in charge of filling them.
"The Last Days of Marilyn Monroe"
The life and death of Marilyn Monroe will get a new look at the BBC. The studio is currently developing "The Last Days of Marilyn Monroe" (working title), a drama series based on Keith Badman's book "The Final Years of Marilyn Monroe: The Shocking True Story." The series will be an unfolding of the famous actor's final months, exploring her relationship with Hollywood and with notable public figures, such as The Kennedys. Dan Sefton ("Trust Me," "The Good Karma Hospital") will write the series, but no further news has been announced.
"Any Person, Living Or Dead"
Kumail Nanjiani is set to star in "Any Person, Living Or Dead," the film adaptation of former "Saturday Night Live" writer Simon Rich's short story which follows a brilliant but reclusive scientist who, using a homemade time machine, gathers a roundtable of history's greatest minds, such as William Shakespeare, Aristotle, and others, to solve humanity's problems, not realizing until it's too late the barriers they will have to overcome. "Portlandia" and "Baskets" creator Jonathan Krisel will direct the film. Rich will adapt his story with co-writer Heather Campbell. A casting director has yet to be announced.
"The Eddy"
Damien Chazelle's upcoming musical Netflix series has set its leads. Joanna Kulig and Andrew Holland will star in "The Eddy," an eight-episode drama set in contemporary Paris that revolves around a club, its owner Elliot (played by Holland), and the chaotic city that surrounds them. Kulig will play Maja, a singer with a drinking problem who has an on-again-off-again relationship with Elliot and his band. Chazelle will executive produce the series and direct the first two episodes with Jack Thorne ("Harry Potter and the Cursed Child"), who wrote six of the episodes. Laure Cochener and Julie Harkin are the casting directors.