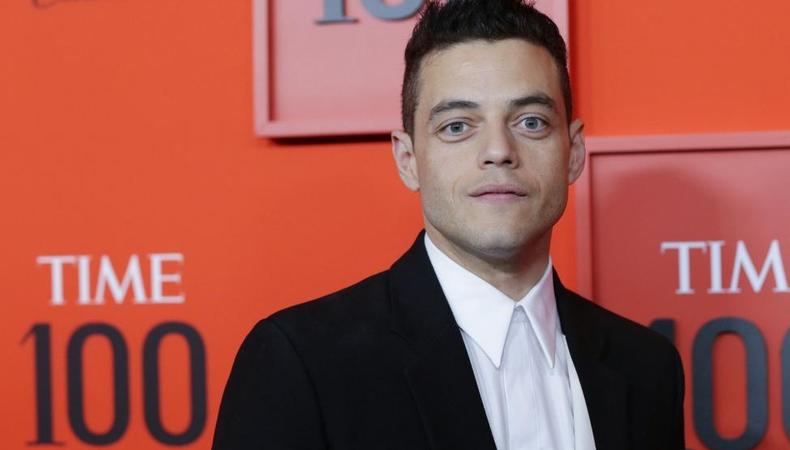 Greenlit means a project is officially a go, so all you have to do is follow these leads to stay up to date. You never know where you'll find an opportunity to land an audition!
Bond 25
At last, we have Bond—James Bond—casting news. The stage is set for the currently-untitled "Bond 25," and it has officially been confirmed "Bohemian Rhapsody" and "Mr. Robot" star Rami Malek will play the villain opposite Daniel Craig's Bond. Also starring in the flick will be Lashana Lynch, Naomi Harris, Jeffrey Wright, Ralph Fiennes, Lea Seydoux, Rory Kinnear, and Ben Whishaw. As previously announced, this will be Craig's final Bond film, and Cary Fukunaga will helm. The film is due for release in theaters on April 8, 2020. Debbie McWilliams leads the casting team. The shoot has begun and filming will take place in London, Italy, and Norway.
"Dracula"
Audiences will soon be able to sink their teeth into the upcoming BBC and Netflix "Dracula" adaptation created by "Sherlock" showrunners Mark Gatiss and Stephen Moffat, now that the series's directors and cast have been set. Joining the already-announced Claes Bang will be Jonathan Aris, Sacha Dhawan, Nathan Stewart-Jarrett, Catherine Schell, Youssef Kerkour, and Clive Russell. Additionally, with production underway now on the highly-anticipated series, Jonny Campbell ("Westworld") is helming the first episode, followed by Damon Thomas ("Killing Eve") and Paul McGuigan ("Film Stars Don't Die in Liverpool") for numbers two and three, respectively. The series will air on BBC One in the UK and Ireland and on Netflix elsewhere internationally. Expect "Sherlock" CD Kate Rhodes James to head the casting team.
"Gunpowder Milkshake"
The forthcoming action thriller "Gunpowder Milkshake" is shaping up to have an all-star, female-driven cast. Angela Bassett is joining the cast, which will also star Karen Gillan ("Guardians of the Galaxy" ) and Lena Headey ("Game of Thrones"). "Gunpowder Milkshake" is reported to be "a high-concept female-centric assassin thriller that spans multiple generations." Aharon Keshales and Navot Papushado are directing from a script that they co-wrote with Ehud Lavski. Betty Mae is in charge on the casting front.
"Ghost Army"
He's already won one Oscar for a film he directed, and soon, Ben Affleck might be going for another. The Oscar-winning writer and director will helm Universal Pictures' "Ghost Army." The film will be based on the book "The Ghost Army of World War II," written by Rick Beyer and Elizabeth Sayles, as well as the documentary "Ghost Army." It follows the true story of a squadron of recruits from art schools and other creative businesses who were tasked with fooling the Nazis into thinking the U.S. had more troop numbers than it actually did. It's uncertain at this point when the film will go into production. Affleck will first be rewriting the script from the latest draft written by Nic Pizzolatto. No casting director has been chosen at this time.
"The Greatest Beer Run Ever"
A few months after his "Green Book" won Best Picture at the Oscars, director Peter Farrelly has found his next project. The filmmaker will write and direct a new film based on the book "The Greatest Beer Run Ever: A True Story of Friendship Stronger Than War," written by Joanna Molloy and John "Chickie" Donahue. The plot follows Donohue, who left New York to track down and share a few beers with his childhood buddies in the Army while they were fighting in Vietnam. Brian Currie and Pete Jones will co-write the script with Farrelly. "Green Book" CD Rick Montgomery could be a good guess for who will lead the casting team.